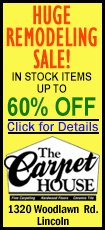 The heads of Nederlander group and the Shaanxi Qinhuang Grand Theater Performing Arts Company signed the contract at the Minskoff Theatre on Broadway as two actors in elaborate costumes for the show looked on. The show is expected to begin performances next spring.
Called "The Legend of Emperor Qin," the show will feature music and dance in a high-tech 2,000-seat theater. The 70-minute show will play daily in the Xian complex that has grown around the ongoing excavation of the Terra Cotta Warriors sculpted during the Qin Dynasty. Organizers hope they can increase performances to two per day and, later, tour a stripped-down version around the world.
The show will be the brainchild of some of the members from the creative team behind the opening and closing ceremonies of the 2008 Beijing Olympic Games -- composer Klaus Badelt, writer Sun Haohui and director Zhao Ming. They will be able to use a 600-square-meter LED screen -- one of the largest -- in China.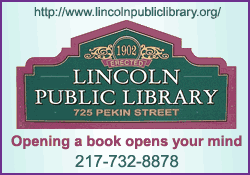 "A show and a theater like this calls for the very best," said Wang Yong, chairman of Shaanxi Qinhuang Grand Theater Performing Arts Company. He signed the agreement with Robert Nederlander Sr. and his son, Robert Nederlander Jr. -- the chairman and president, respectively -- of Nederlander Worldwide Entertainment. "In 70 minutes, you will be able to see the 200 years of the Qin Dynasty. It will be very, very exciting visually and emotionally."
Discovered in 1974, the army of Terra Cotta Warriors built to guard the tomb of China's first emperor, Qin Shi Huang, is one of China's biggest tourist draws, attracting hundreds of thousands of visitors each year. In all, the tomb's three pits are thought to hold 8,000 life-size figures of archers, infantry soldiers, horse-drawn chariots, officers and acrobats, along with 130 chariots with 520 horses and 150 cavalry horses.
The Nederlanders, who in 2005 formed the first cooperative joint venture in the live entertainment field between a foreign company and a Chinese company, have helped tour "42nd Street," "Aida" and "Fame" across China. They also helped bring the first Chinese show to Broadway in 2009, "Soul of Shaolin."