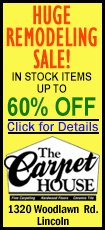 Today's highlight in history:
On August 29, 1943, responding to a clampdown by Nazi occupiers during World War II, Denmark managed to scuttle most of its naval ships.
On this date:
In 1533, the last Incan King of Peru, Atahualpa (ah-tuh-WAHL'-puh), was executed on orders of Spanish conqueror Francisco Pizarro.
In 1862, the Bureau of Engraving and Printing began operations at the United States Treasury.
In 1877, the second president of The Church of Jesus Christ of Latter-Day Saints, Brigham Young, died in Salt Lake City at age 76.
In 1944, 15,000 American troops marched down the Champs Elysees (shahms ay-lee-ZAY') in Paris as the French capital continued to celebrate its liberation from the Nazis.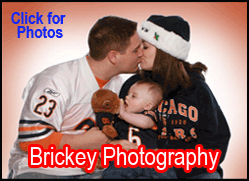 In 1952, 4'33" ("Four Minutes, Thirty-three Seconds"), a composition by avant-garde composer John Cage, had its premiere in Woodstock, N.Y., as pianist David Tudor sat at a piano and, for a total of four minutes and 33 seconds, played... nothing.
In 1953, an early version of the animated cartoon character Speedy Gonzales made his debut in the Warner Bros. cartoon "Cat-Tails for Two."
In 1957, the Senate gave final congressional approval to a Civil Rights Act after South Carolina Sen. Strom Thurmond, then a Democrat, ended a filibuster that had lasted 24 hours.
In 1958, pop superstar Michael Jackson was born in Gary, Ind.
In 1972, swimmer Mark Spitz of the United States won the third of his seven gold medals at the Munich Olympics, finishing first in the 200-meter freestyle.
In 1982, Academy Award-winning actress Ingrid Bergman died in London on her 67th birthday.
In 1987, Academy Award-winning actor Lee Marvin died in Tucson, Ariz., at age 63.
In 2005, Hurricane Katrina hit the Gulf Coast near Buras, La., bringing floods that devastated New Orleans. More than 1,800 people in the region died.
Ten years ago: A bombing at the Imam Ali Shrine in Najaf, Iraq, killed at least 85 people, including Shiite (SHEE'-eyet) leader Ayatollah Mohammed Baqir al-Hakim (BAH'-keer ahl hah-KEEM'). Six nations trying to defuse a standoff over North Korea's nuclear program ended their talks in Beijing with an agreement to keep talking. South Dakota congressman Bill Janklow was charged with felony manslaughter in a car accident that claimed the life of motorcyclist Randolph E. Scott. (Janklow was later convicted and served 100 days in jail.)