Delavan Fall Festival brings top-notch entertainment this weekend

Send a link to a friend
[August 29, 2013] DELAVAN -- An Armington family band known as Sundown will perform at the Delavan Fall Festival on Saturday from 1:30 to 3 p.m. at the Lake Park pavilion. John Ingram and his 14-year-old triplets form this band, which plays a variety of music, including country, blues, original rock and gospel. Sundown has played in many talent shows, benefits, jamborees and festivals. John Ingram plays the guitar and does vocals, with Johnnie on drums, Richie on lead guitar and Casey on bass. They have recently completed a CD called "Long Way From Home."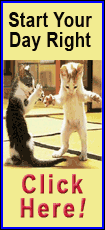 Rusty Barr and The Good Ole Boys will perform Saturday in the large pavilion from 4 to 6 p.m. with some traditional country music and Texas swing. Barr comes from Havana and has been playing music for a number of years with various groups. Rusty and The Good Ole Boys performed at the Delavan Fall Festival previously and received a warm response to their style of music. They will keep your toes tappin' and your hands clappin'.

Terry Lynn Barton is bringing her talents and her Down Home Country Band to the Delavan Fall Festival on Saturday night. She has performed in Illinois, Indiana, Iowa, Missouri and Kentucky and is considered one of the finest female country singers in the Midwest. Members of this group are Barton with vocals and keyboard; Laura Laughery Charron, vocals; Leon Mercer, steel guitar; Bill Bennett, lead guitar; Ron Demlow, lead guitar and vocals; Jim Slayback, drums; Russ Barton, bass; and Brad Downs, sound engineer. Chris Krause will appear with them as a special guest.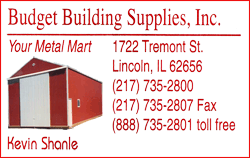 The entertainment lineup will continue on Sunday with live music to kick off the afternoon and a grand finale of fireworks at dusk.
The Last Band Standing will perform Sunday afternoon from 1 to 3:30 under the big pavilion. This band is what's left of the New Salem Country Opry. They were the last band playing at the New Salem Country Opry before it closed in 2011, which is where their name comes from. This group plays mostly classic country music, with a little rock 'n' roll mixed in. These fellows have performed in the park many times and are a very talented group, each a musician in his own right, as well as singing their favorite songs.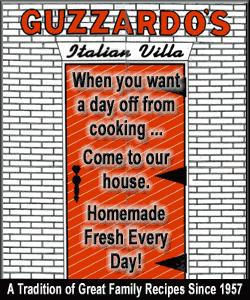 The annual talent show and contest will take place from 4 to 5:30 p.m. Sunday in the Lake Park amphitheater. This is a perfect opportunity to show off what you can do, and prizes will be awarded. Normally there are three age categories. If you haven't already signed up, contact Debbie Tomm-Woiwode at 244-8514. The organizers know there is a lot of talent out there, as was displayed in the recent production of "Cinderella" at the Delavan school. The Delavan Township Park Board is sponsoring the talent contest this year.
The last group on the Sunday music schedule is Bridges, formerly called the Dynamics. This group consists of Chris Hawkins, guitarist and lead vocals; Betty Giacobozzi, keyboardist and lead vocals; and Phyllis Staker, lead guitar, bass pedals, lead vocals and harmonica. They play a mix of old standards, country and a little rock 'n' roll, playing off the audience to see what the listeners respond to -- a sign of real professionalism. The group has played throughout central Illinois at many fairs and festivals, as well as Chris and Betty doing many car shows, so the audience is sure to be entertained with the tunes they hear. Bridges will play under the big pavilion on Sunday from 5:30 to 8:30 p.m., just ahead of the fireworks.
[Text from file received from Doris Higdon]