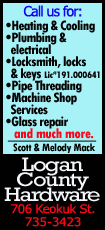 Sono has been fielding questions all day about Tarantino's influence on his film "Why Don't You Play in Hell?" which premiered to an enthusiastic reception out of the main competition at the Venice Film Festival on Thursday.
The raucous gangster drama telling the story of a young filmmaker aiming at cinematic greatness is full of over-the-top graphic violence, and a would-be action star wears a yellow jumpsuit, as sported by Uma Thurman in Tarantino's "Kill Bill."
"I speak as head of the 'Bruce Lee Fan Club,'" Sono said in an interview. "Everyone is talking about the yellow tracksuit as something from Tarantino, but that is very sad for me. The original idea was Bruce Lee's, and now everyone thinks it came from Tarantino."
Sono drafted Jun Kunimura, a veteran of John Woo films who also appeared as Boss Tanaka in both "Kill Bill" movies, to star as a clan boss whose wife single-handedly massacres a rival gang. The movie also stars Fumi Nikaido, recipient of Venice's young actress award in 2011 for her role in Sono's film "Himizu," as the clan boss's daughter who longs for stardom after her career as a toothpaste TV commercial star is quashed by her mother's murderous tirade.
Kunimura said he enjoyed the chance to play a character that didn't have to be controlled.
"For my whole career, my expression has been the opposite of exaggerated. I would try to be as straight as possible," Kunimura said, adding that Sono "is crazy, in a good way."