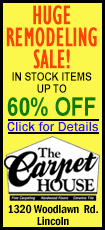 And that's just her relationship with "Law & Order," plus spin-offs. She remains on the hunt for an actual boyfriend.
Edinger, who's pursuing a business degree in New York while working in public relations, is a binge TV watcher extraordinaire. She looks at nothing but L&O, despite having dipped in and out of the franchise in real time over the years.
For some like Edinger, binging on TV shows and movies feels a whole lot like dating. While Edinger is happy and content in her crime-fighting bubble, others know they should break up but can't imagine committing to new loves, especially those that might have too many seasons to fit into a weekend fling. I'm talking to you "Dexter" and "Breaking Bad."
Then there's the bitterness. Over spoilers. Or lack of, um, climax.
"I knocked off `The Sopranos' in a weekend but c'mon, give me an ending," laments 48-year-old Larry DeGaris in Indianapolis. "I was a late adopter and I got burned on that. I don't have to like the ending. Just give me an ending. Wrap it up."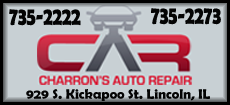 Tony Soprano and family, for the record, left our world - amid mass dissatisfaction - in a diner booth with "Don't Stop Believing" playing out as the screen abruptly went black.
"Really the analogy is sex. You want to reach a climax," laughed DeGaris, who teaches marketing at the University of Indianapolis and is between girlfriends at the moment.
"In marketing we use relationships as metaphor," he said. "It's actually a good one. I have a relationship with this show. Where are we going with it?"
Olivia Piacentini, 25, is in Pittsburgh, studying to become a physician's assistant. She spends hours on her schoolwork and has no time for a man. But as a TV binger, she gets around.
"There are times it's there for me when people aren't," giggled Piacentini of her matchmaker, Netflix.
Her first love?
"It was Grey's Anatomy. I had already watched it once and then going through school, I'm like, `Wow, now I actually understand what they're saying on the show.'"
When she caught up with all nine seasons, she started over again. She serial dates Season 4.
"It does kind of feel like a relationship where maybe you don't want it to end and move on to something new," Piacentini said by telephone. "Maybe it's a bad relationship sometimes because you know you should move on but you don't. You stick with what's comfortable and then everybody else is talking about a new show and they think it's great but you're not sure if you want to jump onto something new."
Among her unfulfilled suitors: "Walking Dead," "Orange is the New Black" and "New Girl."
"I know that I should move on. I know that I'd enjoy them," Piacentini said.
Todd Yellin, vice president of product innovation at Netflix, pushes content suggestions at folks like Piacentini for a living in the form of customer suggestions using algorithms not unlike those used by dating sites.