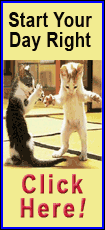 NADAL AND FEDERER BREEZE THROUGH AT US OPEN
Rafael Nadal and Roger Federer remain on course for a quarterfinal clash at the U.S. Open after both barely raise a sweat in rapid second-round victories.
___
NFL PAYS OUT $765 MILLION TO PLAYERS SUFFERING LINGERING EFFECTS OF HEAD INJURIES
The NFL agrees to pay $765 million on programs and payouts to former players suffering long-term effects of concussions and head injuries.
http://bigstory.ap.org/article/
nfl-agrees-pay-765m-settle-concussion-suits
___
BARCELONA AND MILAN TO CLASH IN CHAMPIONS LEAGUE
Former winners Barcelona, Milan, Ajax and Celtic are pooled in the same group in an intriguing UEFA Champions League draw that also pits defending champion Bayern Munich against Manchester City.
___