Ball State rallies, defeats Illinois State 51-28 in season opener
Send a link to a friend
[August 30, 2013] MUNCIE, Ind. -- Illinois State led Ball State by a score of 21-9 in the second quarter, but the Cardinals (1-0, 0-0 MAC) rallied for 42-consecutive points in the second half to upend the Redbirds (0-1, 0-0 MVFC) 51-28 in the season opener in front of 16,397 Thursday night at Scheumann Stadium.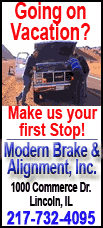 A late second-quarter Cardinal score, coupled with a quick third-quarter touchdown, swung the momentum for good, and Ball State outscored Illinois State 35-7 in the second half. BSU tallied 420 yards of total offense, with quarterback Keith Wenning going 24 for 40 for 340 yards and three scores. The Cardinals forced two turnovers on the night and limited the Redbirds to 106 yards of total offense in the second half.

Illinois State quarterback Jared Barnett finished 20 for 290 for 282 yards with two touchdowns and one interception in his first career Redbird start. Four players tallied their first career receptions, as Anthony Warrum, Chick Chatham, Matt Meyers and Brian Athey each made catches. The Redbirds amassed 74 rush yards on 36 carries, and transfer Collin Keoshian ran for a pair of scores.

The Redbirds received the ball first, and Barnett led the offense on a 10-play, 75-yard touchdown drive that lasted 5:03 and put Illinois State in front 7-0. Barnett went 3 for 3 for 33 yards, connecting on two long passes to former Ball State wideout Phil Dudley. Jonathon Miller had a pair of long runs, including a 10-yard dash that set up first-and-goal from the Cardinals' 1-yard line. Keoshian, a transfer from Glendale Community College, took the next play from scrimmage for a score, giving Illinois State an early 7-0 lead.
Ball State responded with a quick touchdown to make it a one-point game. Wenning's 1-yard quarterback sneak put the Cardinals on the board, but kicker Scott Secor bounced the extra-point attempt off the right goal post, keeping Illinois State on top 7-6 with 6:10 to go in the opening quarter.
After a pair of short runs saw Illinois State in a third-and-long situation on its next drive, Barnett lined up in shotgun formation and connected with O'Shaughnessy for a 24-yard gain to put the ball near midfield. Two plays later, on third-and-six, Barnett split a pair of defenders, finding Warrum for a 47-yard touchdown completion. It was the first career reception and touchdown for Warrum, who played high school football 40 miles south of Muncie. It also marked Barnett's first career touchdown as a Redbird and put Illinois State on top 14-6 with 3:50 to go in the first quarter.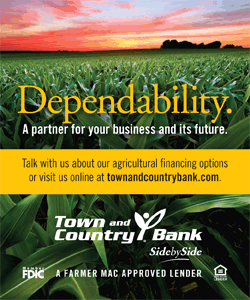 A 90-yard kickoff return gave the Cardinals first-and-goal from the 10-yard line, but a Redbird defensive stop forced Ball State to settle for a 22-yard field goal from Secor, making it 14-9 Illinois State with 2:14 to play in the first quarter.
After both teams exchanged possessions, Illinois State added to its lead in the closing minutes of the opening half. Barnett was perfect on the drive that included a 21-yard reception to O'Shaughnessy. On the next play from scrimmage, Barnett connected with Chatham for a 29-yard gain, setting up first-and-goal from the 5-yard line. One play later, Barnett threw a touchdown pass to Meyers, giving Illinois State a 21-9 advantage with 3:05 to go in the second quarter. Ball State went 73 yards over 2:57 to add a quick touchdown with four seconds to play in the opening half, leaving Illinois State with a 21-16 advantage at the break.
The first half featured no turnovers and only two penalties.
The second half opened with five consecutive Ball State touchdowns. The Redbirds added a score on a 2-yard run from Keoshian with 25 seconds to go in regulation to bring the game to an end.
The Redbirds will wait 16 days before returning to action Sept. 14 at Eastern Illinois for the annual Mid-America Classic game.
___
ISU-Ball State statistics (PDF)
ISU postgame notes (PDF)
[Text from news release received from Illinois State University]