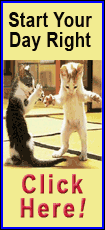 President Barack Obama says he hasn't made a final decision about a military strike against Syria. But he is considering a limited and narrow action in response to a chemical weapons attack that he says Syria's government carried out last week.
British lawmakers on Thursday voted against going along with Prime Minister David Cameron's plan to intervene in Syria.
Benchmark oil for October delivery fell $1.15, or 1.1 percent, to $107.65 a barrel on the New York Mercantile Exchange Friday.
"The U.S. is looking increasingly isolated as far as potential attack on Syria," is concerned, said Jim Ritterbusch, president of Ritterbusch & Associates, an independent energy consulting firm.
Still, the surge in prices that pushed oil to a two-year high Wednesday is starting to affect pump prices in the U.S.
The average U.S. price for a gallon of gasoline rose by 2.1 cents to $3.59 a gallon Friday, the biggest one-day price increase since July 17, according to auto club AAA. That increase pushed gas to its highest level in three weeks.
Oil has fallen back 4 percent since climbing as high as $112.24 during trading on Wednesday, when an attack on Syria seemed imminent.
But the surge in prices isn't necessarily over Ritterbusch said.
"It's premature to say that we've seen the highs," he said.
Syria is not a major oil producer but a widening conflict there could affect major producers in the region or disrupt supply routes.
The rise in prices may have as much to do with sagging output from Libya as the threat of a strike against Syria, said analyst Olivier Jakob of Petromatrix in Switzerland.