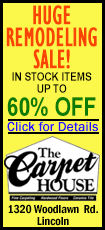 The correct name of Nigeria's leader? It's Goodluck Jonathan. My good luck had run out.
"Millionaire" host Cedric "The Entertainer" dispatched me with a sympathetic farewell. The audience applauded warmly. I exited the stage. My moment in the spotlight and my bid to be a millionaire was over.
The loss I felt was only slightly eased by the fact that this was all for practice. No actual prize money was ever at stake. I had been invited to take part in a rehearsal show that will never be aired and no one will ever see. (Which means no one will ever know my lame-brain final answer.)
On Sept. 2, the new season of "Millionaire" premieres for real (check local listings for time and channel), ushering in new host Cedric "The Entertainer," who follows Meredith Vieira's 11 seasons and, of course, Regis Philbin, who emceed the prime-time ABC version from 2000 to 2002.
The "Millionaire" run-through I appeared on was one of a couple Cedric would host just days before beginning the real-deal, five-a-day, five-days-per-week regimen that yields a season's requisite 175 shows in only 35 production days.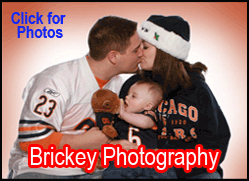 Cedric's credits include the "Barbershop" films, "The Original Kings of Comedy," a Broadway revival of David Mamet's "American Buffalo," and his current TV Land sitcom "The Soul Man," along with his thriving standup career. Clearly, he's a seasoned pro, complete with dapper wardrobe and signature trove of jaunty headwear.
Even so, hosting a game show calls for special skills, as he noted after our taping earlier this month on the "Millionaire" stage in upper Manhattan.
"You're standing beside someone who's playing for real money while you're entertaining an audience that's watching from the sidelines," he said. "You want to be funny for the audience, but you don't want to throw the contestant off."
Cedric isn't privy to answers to the questions he asks, which suits him fine.
"It's not really my job to act like I'm the smartest guy in the room, so I can relax," he said. "But you have to know the game. They're serious about the rules."
Yes, they -- the producers -- are very serious. "Millionaire" even has a production attorney, Scott Greenberg, whose job includes making sure those rules are obeyed.
"There can't be even the appearance of cheating," he said.
Greenberg gives each contestant a detailed briefing as part of the lengthy preparation process.
"Be careful how you use the word 'jump,'" he cautioned me at one point, referring to the newfangled life-line ("Phone a Friend" is gone) where you don't know an answer and want to bail. "If you say, 'Cedric, I think I'm gonna have to jump this question,' that may trigger an actual jump. So try not to use the word 'jump' unless you really mean it."
Another briefing comes from executive producer Rich Sirop, whose tenure with the show goes back to 2000, when he was hired to answer the phones for one day.
Sirop shares strategies on how to best decipher a question. He should know: He leads the team that, isolated from the rest of the staff to ensure security, writes the questions -- about 3,000 of them each season.