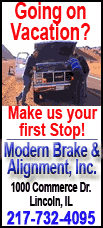 Today's highlight in history:
On Aug. 31, 1886, an earthquake with an estimated magnitude of 7.3 devastated Charleston, S.C., killing at least 60 people, according to the U.S. Geological Survey.
On this date:
In 1688, preacher and novelist John Bunyan, author of "The Pilgrim's Progress," died in London.
In 1888, Mary Ann Nichols, apparently the first victim of "Jack the Ripper," was found slain in London's East End.
In 1935, President Franklin D. Roosevelt signed an act prohibiting the export of U.S. arms to belligerents.
In 1941, the radio program "The Great Gildersleeve," a spinoff from "Fibber McGee and Molly" starring Harold Peary, debuted on NBC.
In 1954, Hurricane Carol hit the northeastern Atlantic states; Connecticut, Rhode Island and part of Massachusetts bore the brunt of the storm, which resulted in nearly 70 deaths.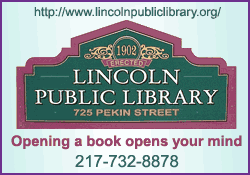 In 1963, French artist Georges Braque, 81, died in Paris.
In 1972, at the Munich Summer Olympics, American swimmer Mark Spitz won his fourth and fifth gold medals, in the 100-meter butterfly and 800-meter freestyle relay; Soviet gymnast Olga Korbut won gold medals in floor exercise and the balance beam.
In 1973, movie director John Ford, 79, died in Palm Desert, Calif.
In 1980, Poland's Solidarity labor movement was born with an agreement signed in Gdansk (guh-DANSK') that ended a 17-day-old strike.
In 1986, 82 people were killed when an Aeromexico jetliner and a small private plane collided over Cerritos, Calif. The Soviet passenger ship Admiral Nakhimov collided with a merchant vessel in the Black Sea, causing both to sink; up to 448 people reportedly died.
In 1988, 14 people were killed when a Delta Boeing 727 crashed during takeoff from Dallas-Fort Worth Airport.
In 1991, Uzbekistan (ooz-bek-ih-STAHN') and Kyrgyzstan (keer-gih-STAHN') declared their independence, raising to 10 the number of republics seeking to secede from the Soviet Union.
Ten years ago: Vowing revenge and beating their chests, more than 300,000 Shiites (SHEE'-eyetz) marched behind the rose-strewn coffin of a beloved cleric, Ayatollah Mohammad Baqir al-Hakim (BAH'-keer ahl hah-KEEM'), who had been assassinated in a car bombing in Najaf, Iraq.