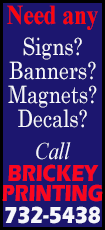 When the experts, one of which many will claim I am not, look back to this year's tournament, it will be the defense displayed by the home team that will lead the discussion.

"I'm really proud of our guys, the way they got after it and played defense," coach Neil Alexander said after the win on Saturday night. "I'm starting to think the type of games we were in, the grinders, was thanks to our defense."

Prior to this week, the best team defensive effort came from the 2005 tourney, when Lincoln allowed only 201 points. This year, the Railers allowed only 176 points, with their "worst" defensive stand being the 41 points they gave up to Chicago Harlan.

In the most anticipated matchup of the week, a battle of top eight teams in the state in Class 3A saw the No. 8 Railers knock off No. 2 Cahokia by 11. However, this may not have been the Cahokia team we were expecting. The Comanches still appeared to be sleepwalking on Saturday after their stunning overtime loss the night before to Danville, the only game the Vikings won during the tournament. Earlier in the day, Champaign Centennial dominated the Comanches 80-59.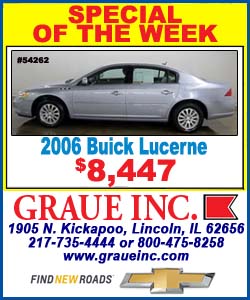 I can't believe anyone saw that loss coming, nor did they see the Railers jumping out to a 16-4 lead at the end of the first quarter. For the third game in a row, senior Edward Bowlby started the Lincoln scoring, this time on a layup after a precision alley-oop pass from Joey Olden. After that, the rest of the quarter belonged to Olden and the night's leading scorer, Gavin Block. The junior hit two 3s in a row before Cahokia got on the scoreboard with a dunk from DeVonte Williams. Olden then showed off his long-range shooting by hitting two 3-pointers en route to his first double-figure game as a Railer, with a career-high 11 points.
After Max Cook's finger roll layup put Lincoln up 19-7, Cahokia was able to use a 6-2 run to cut their deficit to only eight at the half as the Railers led 21-13. A quick 3-pointer early in the third quarter brought the Comanches (2-3) as close as they would be for the rest of the night, at 21-16. After a pair of free throws from Block, the Railers turned to Bowlby, their most consistent and steady performer for the week. Bowlby, who finished with 12 points, sank two in a row from 3-point range to extend the Lincoln lead back to double figures at 29-16. For much of the week, whatever the question may have been, Bowlby was the answer.
The next part of the Joey Olden show wound down the third quarter as he scored on a layup off an out-of-bounds pass from Cook and then hit his third 3 of the night to put Lincoln up 34-22 going to the fourth quarter. The coaching staff, along with the rest of the Railer Nation, feels pretty good when Olden hits. When he misses, his toughest critic is himself.
"Joey can score, but when he misses, he stops shooting," Alexander said. "He doesn't need to worry about that; I'll let him know when he needs to stop. We need him to be aggressive."
Lincoln spread the floor for much of the fourth quarter and took advantage of Cahokia being a step slow defensively, driving to the basket for much of the scoring. A pair of post moves from Block put Lincoln up 40-26. After a Cahokia score, the Railers put the game out of reach with a pair of baskets from Bowlby, sandwiched around a 3-pointer from Block. By the time the latest Railer run was over, Lincoln had stretched out to a 19-point lead at 47-28. The Comanches were able to make a late push but simply ran out of time.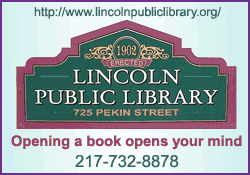 Lincoln was led in scoring by Block with 20, his second 20 or better performance of the week. Bowlby added 12, and Olden with a varsity-best 11 rounded out the double-figure scorers. Cook chipped in with four points, but handled the floor general position as well as he had all week. Adam Conrady added the only other Railer basket.
The day for Lincoln started with a battle against a Danville Vikings team fresh off the overtime upset of Cahokia on Friday night. Early games are always a concern, especially taking on a team riding an emotional high from the night before. There was also the concern of Danville's Denzel Smith, who scored 40 points and had 17 rebounds the night before.
A very low-scoring affair saw Danville take the early 3-0 lead while Lincoln struggled to find any offense. The Railers got the game to 7-4 with their only points being from Bowlby on alley-oop scores on passes from Olden and Cook. Block brought the game to even at 7-7 late in the quarter with a 3-pointer.
After another 3 from Danville, Lincoln picked up the offensive pace. A basket from Block on a nice post pass from Conrady tied the game, and the Railers grabbed the lead for good on a Bowlby basket after a steal from Cook. Cook then converted on a drive to put Lincoln up 14-10 at the half.
As mentioned above in detailing the Saturday night game, it was Bowlby to the offensive rescue with three 3-pointers to help Lincoln climb to a 25-19 advantage. The Railers held that same six-point cushion at the end of the quarter, 27-21, after Cook scored on a pass from Payton Ebelherr.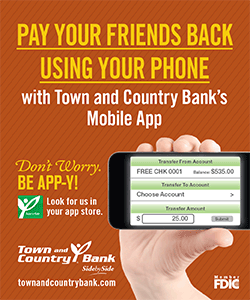 Lincoln jumped to a quick 5-0 run to start the fourth on free throws from Block and a 3 from Olden to take their largest lead of the day at 32-21. However, the Vikings would not go away, and after being down seven late in the game against Cahokia, they knew they had the ability to come back. After Danville cut the game back to six at 32-26, much of the fourth quarter was spent watching Block shoot free throws. The junior hit all nine of his free throws for the game, including 8 of 8 in the fourth, his final two starting a 6-0 run to close out a 44-33 win for the Railers.
Lincoln's defense certainly learned from the night before as the defense held Danville's Smith to only 12 points, with just four of those coming in the second half.
"We wanted to make sure we knew where he was on the court," Alexander said. "I thought our guys did a good job of doing that, but he is a Division I player and will only get better."
As it was for much of the week, the scoring attack was led by Block and Bowlby, combining for 35 points on the day. Block with 18 and Bowlby with 17 were assisted by Cook's six points and three from Olden.
So, for the fifth time since 1999, the Railers claim the title, with their last coming in 2010. The 5-0 record marks the seventh year in a row the champion has finished off a perfect week.
However, that is now in the books, and the Railers turn their attention to conference play, which begins Friday night at home as Taylorville visits Roy S. Anderson for the final time as a member of the Central State Eight. Next year, the Tornadoes move to the Apollo Conference, while both Decatur schools will be joining the CS8. This is not the same Taylorville team that lost 80-plus conference games in a row, and others think this may be the year they knock off a top team.
"Well, there are some that are predicting Taylorville may be ready this year to knock off one of the top four teams in the conference," Alexander said. "We just have to play our game and make sure we get a win."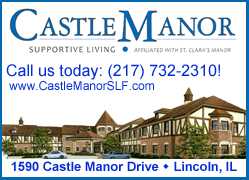 Game time at "the Roy" is scheduled for 7:30, with the sophomores tipping at 6 p.m. Lincoln will look to extend their home winning streak of 14 games.
The all-tournament team featured two for the champion Railers, and there should have been a third. Gavin Block and Max Cook were named, but Edward Bowlby was not.
"I feel bad for Ed. I'm not sure how it was voted, but I told him (Bowlby) not to let that affect how he feels about himself," Alexander said. "As a coaching staff and a team, we know how he played."
Others to make the all-tourney squad were Cahokia's Darius Austin and Carleton Rivers, Chicago Harlan's Jaylin Clemons, Morton's Cory Dullard, Michael Finke from Centennial, and Danville's Denzel Smith.
Final standings went this way: Lincoln 5-0, Centennial 4-1, Cahokia 2-3, Morton 2-3, Chicago Harlan 1-4, Danville 1-4.
___
LINCOLN (44)
Block 4 9-9 18, Bowlby 7 0-0 17, M.Cook 2 2-2 6, Olden 1 0-0 3, Horchem 0 0-0 0, W.Cook 0 0-0 0, Ebelherr 0 0-0 0, Conrady 0 0-0 0. Team 14 11-11 44.
3-point field goals 5 (Bowlby 3, Olden, Block).
DANVILLE (33)
D.Smith 12, Butler 12, Watson 6, Bailey 3. Team 13 2-5 33.
3-point field goals 5 (Butler 2, Smith 2, Bailey).
Lincoln 7-7-13-17 44
Danville 7-3-11-12 33
___
LINCOLN (49)
Block 6 5-6 20, Bowlby 5 0-0 12, Olden 4 0-0 11, M.Cook 2 0-0 4, Conrady 1 0-1 2, Horchem 0 0-0 0, Perry 0 0-0 0, W. Cook 0 0-0 0, Ebelherr 0 0-0 0, Dunovsky 0 0-0 0, Krusz 0 0-0 0. Team 18 5-7 49.
3-point field goals 8 (Olden 3, Block 3, Bowlby 2).
CAHOKIA (38)
Ferguson 12, Rivers 8, Mo.Crumble 8, Williams 4, Jackson 3, Austin 3. Team 14 2-6 38.
3-point field goals 8 (Ferguson 4, Crumble 2, Rivers, Austin).
Lincoln 16-5-13-15 49
Cahokia 4-9-9-16 38
[By JEFF BENJAMIN]
Click here to respond to this article.