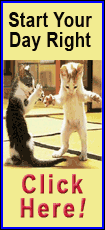 "I feel tremendous. As my surgeon said, I had a valve that was the size of a pinhead and now it's the size of a 50-cent piece," Fox said. "Obviously, the doctors feel good about me getting back to work. I actually would have preferred to be back sooner, but there was a pretty hard deadline of four weeks post-surgery and I honored that and here I am."
Truth is, Fox has been telecommuting for weeks.
As soon as he was released from the hospital after having his aortic valve repaired, a surgery he had hoped to put off until after the Super Bowl, Fox set up a sort of command center at his offseason home in Charlotte, N.C., some 200 yards from the spot on the golf course where he fell ill on Nov. 2 during the Broncos' bye.
Not only was he in daily contact with defensive coordinator Jack Del Rio, who guided the Broncos (10-2) to three wins in four games during in his absence, but Fox was also in constant communication with his captains, including quarterback Peyton Manning, over the toughest stretch of Denver's season.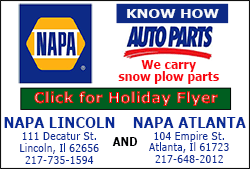 Fox was able to keep track of his team on his big-screen TV on game days and on his iPad play book, watching cut-ups of practices and helping to formulate game plans.
"Other than that I was in another state, (it was) much the same as what I would have done in my office at Dove Valley," Fox said.
"I want to be careful how I say that. I was involved, just like everybody in this building is involved. Like I said, it's not one guy. It's a team. And it's a lot of people doing their job. As I mentioned before, it's a tribute to the staff and the players that did a tremendous job as I went on the longest bye week in history."
Del Rio maintained his defensive play-calling duties while he was interim head coach and he allowed offensive coordinator Adam Gase to continue calling plays for Manning & Co.
Fox admitted there were times he cringed at the play-calling while watching the games on TV.
"In fairness, a couple times," he said, chuckling. "But I'm sure a lot of people do the same thing when I'm doing that. It's just part of the game."
Fox and his wife, Robin, flew home on team owner Pat Bowlen's jet on Wednesday and at Del Rio's suggestion he visited with the team on Thanksgiving morning, then watched from his home in Denver as the Broncos beat the Chiefs 35-28 Sunday at Kansas City to take charge of the AFC West.