The holiday season will officially kick off this Thursday evening at 5:30 with the annual Lincoln Christmas Parade around the downtown square.

Welch said the parade entries are coming in, and it is hoped that by Thursday there will be around 50 participants. The theme for the parade this year is "A Picture Perfect Christmas."

This year Santa Claus will have a new ride. While there are not many details being released about this, those in the know have recently said that it will be a fantastic addition to the parade.

Welch said decorations are up around the courthouse square, including lighted wreaths and new banners for the street lights.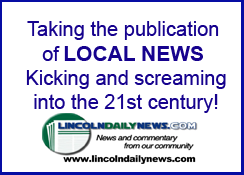 The group did run into one complication this year when they discovered that the permanent tree stand in the courthouse lawn is too close to the newly planted trees around the square. Therefore, they will not be able to place a lighted Christmas tree on the courthouse lawn this year.
However, they have come up with another idea. Welch said all the new trees on the lawn will be decorated with white lights. Volunteers from Main Street Lincoln will man stations around the square, and at the end of the parade, as Santa passes by, the lights will be turned on.
In addition, Welch said Main Street, working with the Logan County Board, has made arrangements for Santa to set up to receive visitors inside the courthouse on Thursday evening after the parade. Children should come to the courthouse immediately after the parade to sit on Santa's lap and whisper their wishes into his ear.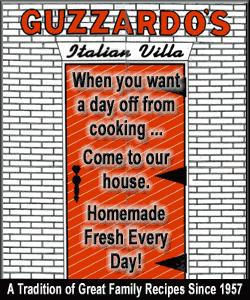 Thursday night will be the first of several appearances this year by Santa. The jolly elf coordinator will be visiting the downtown area on three consecutive Saturdays, beginning this week: Dec. 7, 14 and 21. So, those who miss him Thursday will get another chance to pay him a visit.
Welch said another addition to the holiday this year will be the use of the courthouse sound system to pipe in Christmas music all around the square. He said the music would be played at selected times throughout the month of December.
Finally, Santa's new ride this year has room for a passenger. Welch said that a Facebook contest was going well. There were over 60 entries with a few days left at the time he spoke. The contest officially ended on Monday, Dec. 2.
Welch finished his discussion by thanking the city of Lincoln for their help and support of the Main Street organization, and Mayor Keith Snyder in turn expressed the city's appreciation for the efforts the organization makes in order to draw people to the downtown area.
[By NILA SMITH]