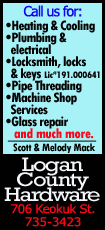 After watching his team's shot at a BCS bowl game and undefeated season collapse with a 62-52 loss to San Jose State, Fresno State coach Tim DeRuyter has had to try to get his team to rebound and focused for this week's inaugural Mountain West Championship Game.

The good news is that the Bulldogs (10-1), by virtue of their higher BCS Standings rating, get to host Utah State (8-4) on Saturday night at Bulldog Stadium.

"We were obviously very disappointed on Friday," DeRuyter said of the loss to the Spartans. "But the sun came up Saturday, and we've got a resolve to not finish our season that way."

Utah State was the surprise winner of the Mountain Division over Boise State, which defeated the Aggies (7-1) head-to-head but finished a game behind them in the standings after a late season loss at San Diego State. The Broncos also lost at Fresno State, 41-40.
"There's a lot of buzz around here," Utah State coach Matt Wells told hjnews.com. "It's the inaugural Mountain West championship game. We earned the right to play another week and on national television."

The Bulldogs lead the all-time series with Utah State, 16-10-1, and have won the last five in a row. Fresno State has also won 12 straight games at Bulldog Stadium.

MOUNTAIN DIVISION

Air Force: The Falcons (2-10, 0-8) finished winless in conference play for the first time since joining a league, the Western Athletic Conference, in 1980. A big reason was a defense allowed 40 points per game which ranked No. 116 nationally.

GAME PREVIEW

Season completed

Boise State: The Broncos could be the marketing chip that conference commissioner Craig Thompson uses to get all seven bowl eligible teams in the conference to a bowl game. Right now the league has just six bowl tie-ins but bowls with potential openings, like the Independence Bowl in Shreveport or the Heart of Dallas Bowl, could select the Broncos. "People are interested in Boise State," Thompson said.

GAME PREVIEW

Bowl game TBA.

Colorado State: The Rams (7-6) became bowl eligible for the first since 2008 with a 58-13 thrashing of Air Force in their season finale. Speculation is the Rams could battle UNLV (7-5) for the final bowl spot among the league's six tie-ins with the New Mexico Bowl or the Famous Idaho Potato Bowl in Boise the likely landing spots.

GAME PREVIEW

Bowl game TBA.

New Mexico: The Lobos (3-9) gave up an average of 60 points in their final three losses to Colorado State, Fresno State and Boise State.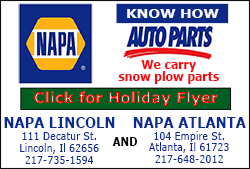 GAME PREVIEW

Season completed.

Utah State: Since dropping back-to-back games to BYU and Boise State in October, the Aggies (8-4, 7-1) have won five in a row to win the Mountain Division. Quite an accomplishment considering star quarterback Chuckie Keeton was lost for the year with a knee injury against BYU.

GAME PREVIEW

At Fresno State, Saturday: The Aggies play in the inaugural Mountain West Championship game with the winner likely headed to the Las Vegas Bowl. Fresno State has won 12 in a row at Bulldog Stadium and has won the last five meetings against the Aggies.

Wyoming: Wyosports.net reported Tuesday that former Cal coach Jeff Tedford and ex-Kansas coach Mark Mangino, now an assistant at Youngstown State, have emerged as possible candidates to replace Dave Christensen who was fired on Sunday night.

GAME PREVIEW

Season completed.

WEST DIVISION

Fresno State: The Bulldogs (10-1, 7-1) host the inaugural Mountain West Championship Game on Saturday night. Fresno State split the Mountain West title last year with Boise State and San Diego State.

GAME PREVIEW

Vs. Utah State, Saturday: Fresno State has won 12 in a row at Bulldog Stadium. It's a matchup of the conference's top offense in the Bulldogs (47.3 points, 580.6 yards per game) and the top defense in Utah State (16.8 points allowed per game).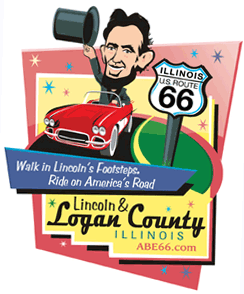 Hawaii: The Rainbow Warriors (1-11, 0-8) avoided a winless season with a season-ending 49-42 win over Army last Saturday night but it was bittersweet. Earlier that day it was learned that junior running back Willis Wilson, who was redshirting after transferring from Washington, had drowned while surfing.
GAME PREVIEW

Season completed.

Nevada: Not a good start to the Brian Polian era. The Wolf Pack (4-8) finished with their worst record since 2001 (3-8). Nevada also lost possession of the prized Fremont Cannon to UNLV for the first time in eight years.

GAME PREVIEW

Season completed.

San Diego State: The Aztecs (7-5) had an eight-game November win streak snapped with a season-ending 45-19 loss at UNLV. San Diego State has still won 13 of its last 15 conference games dating back to Oct. 6, 2012.

GAME PREVIEW

Bowl game TBA.

San Jose State: The Spartans (6-6) needed a stunning 62-52 upset of unbeaten Fresno State to become bowl eligible. However, the league has only six bowl tie-ins for seven teams and San Jose State has the fewest wins of the bunch but arguably one of the most impressive.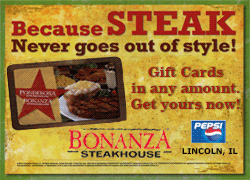 GAME PREVIEW

Bowl game TBA.

UNLV: Despite finishing the season with an impressive 45-19 dismantling of San Diego State, the Rebels (7-5) could be stiffed when it comes to getting a bowl invite. The Hawaii Bowl has been rumored. Las Vegas is considered the ninth island for many islanders who like to spend their vacations in Sin City.

GAME PREVIEW

Bowl game TBA.

___
NOTES, QUOTES

Fresno State quarterback Derek Carr ranks first nationally among all FBS players with 45 passing touchdowns and 284 points responsible for. Florida State QB Jameis Winston, considered the Heisman Trophy frontrunner, is third in passing touchdowns (35) and tied for ninth (228) in points responsible for.


Colorado State sophomore Kapri Bibbs leads the FBS with 28 rushing touchdowns which also ties him with BYU's Luke Staley (2001) for first on the Mountain West single-season chart.


San Jose State (62) and Fresno State (52) combined for 114 points in their contest last Friday which ranked as the third-highest scoring game in Mountain West history. The record is 117 combined points set by Hawaii (72) and BYU (45) on Dec. 8, 2011.


QUOTE TO NOTE: "The ultimate goal here is to get seven teams placed." — Mountain West commissioner Craig Thompson try to get another bowl to select a Mountain West team.
___
STRATEGY AND PERSONNEL

FIVE THINGS TO WATCH FOR THIS WEEK IN THE MOUNTAIN WEST:

Can Utah State's defense, which ranks at or near the top of all the major defensive categories in the Mountain West, find a way to slow down Fresno State's high-powered offense led by Derek Carr?


Can Fresno State, which was torched for 62 points and 736 yards in a season-ending loss at San Jose State, contain Utah State enough to win the inaugural Mountain West Championship Game?


Can Mountain West commissioner Craig Thompson pull some magic out of his hat and get all seven of his bowl-eligible teams placed?


Can Fresno State quarterback Derek Carr do enough Saturday to at least warrant an invite to the Heisman Trophy ceremonies?


Will Washington finally be the school that can convince Boise State coach Chris Petersen to leave?

]The Sports Xchange]