Recap: Mavericks 89, Bobcats 82
Send a link to a friend
[December 04, 2013] DALLAS (SportsDirect Inc.) — Mavericks 89, Bobcats 82: Dirk Nowitzki scored 21 of his 25 points in the second half as Dallas took control in the final quarter to sprint past visiting Charlotte.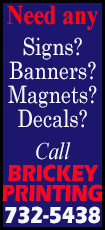 Nowitzki went 1-for-10 from the field in the first half but was a different player after the break as the Mavericks won for the second time in six games. Monta Ellis added 22 points and Jose Calderon had 12 for Dallas.

Al Jefferson collected 19 points and 12 rebounds to lead the Bobcats, who have dropped four of five. Kemba Walker and Gerald Henderson each chipped in 16 points for Charlotte, which lost promising second-year swingman Michael Kidd-Gilchrist to a fractured hand.
Jefferson's layup knotted it at 78 with 3:17 left but Josh McRoberts was given a technical foul nine seconds later and Nowitzki hit the free throw before Ellis converted a layup on the ensuing possession to put the Mavericks on top for good. Nowitzki's jumper from the right side with 27 seconds left provided the dagger and capped a 9-for-11 second half for the former MVP.

The Bobcats held a 42-39 lead at the break and stretched it out to 54-42 on Henderson's three-point play three minutes into the period. Dallas cut it to 67-60 entering the fourth and kept chipping away, outscoring Charlotte 29-15 in the frame.

GAME NOTEBOOK: Jefferson is the first Charlotte player to notch three straight double-doubles since Gerald Wallace from Feb. 4-7, 2011. ... Kidd-Gilchrist underwent X-rays to reveal the fracture during the game and will be re-examined on Wednesday. ... Nowitzki entered the contest leading the NBA in free-throw percentage at 94.3 and hit all three of his attempts.
[SportsDirect Inc.]