Recap: Creighton 78, Long Beach State 61
Send a link to a friend
[December 04, 2013] LONG BEACH, Calif. (SportsDirect Inc.) — Creighton 78, Long Beach State 61: Doug McDermott bounced back from one of the lowest-scoring games of his college career to produce 21 points in the easy win for the visiting Bluejays.
McDermott, who scored in single figures for the third time in his three-year career in a seven-point loss Saturday against George Washington, shot 5-for-11 from the field for Creighton (6-2). Ethan Wragge shot 5-for-11 from 3-point range and scored 15 points and Will Artino added 13 points for the Bluejays, who finished 14-for-27 from beyond the arc despite not making any in the final 12 minutes.

A.J. Spencer scored 13 points to lead Long Beach (1-8), which has lost eight in a row for the first time since 2007-08. Mike Caffey scored 10 of his 11 in the first half and Dan Jennings contributed 10 points for the 49ers.

McDermott scored 11 points in the opening half with the help of six free throws as Creighton built a 48-28 lead. Wragge and Isaiah Zierden added three 3-pointers each in the opening 20 minutes.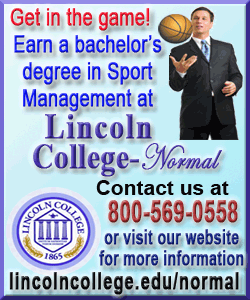 Creighton maintained the cushion in the second half, allowing the Bluejays to conclude their eight-day road trip on a positive note. Creighton resumes play Sunday against visiting Nebraska.

GAME NOTEBOOK: Zierden contributed a career-high 12 points off the bench for the Bluejays. ... Creighton held a 16-14 rebounding edge in the first half, despite not collecting its first for more than five minutes. ... Creighton was playing a fourth straight regular-season road game for the first time since 2006-07.
[SportsDirect Inc.]