The team's failures led to the firing of manager Dale Sveum and the coaching staff the day after the season ended. Sveum became somewhat of sympathetic figure in Chicago because he was Epstein and Hoyer's hand-picked manager and they saddled him with two of the worst rosters in recent team history.

San Diego Padres bench coach Rick Renteria was hired as the Cubs' new manager on Nov. 7.

Even with the change in manager, 2014 doesn't look much brighter on the win-loss ledger because money is tight and the team remains committed to building from within, betting much of its future on a minor league system that looks well stocked, from the past two drafts, trades and international signings.

"I don't think we're going to get where we need to be through free agency for the short term, honestly," Epstein said. "Given the needs we have and where we are and the likely price tags on the market, I don't think we're going to have the ability to add, like, multiple impact pieces in free agency.
"We're going to have to be, we're going to have to take a multi-dimensional approach to changing things. We're not going to solve our problems through free agency. It is a very viable and sometimes attractive way to add power and to be a great organization. It's not, given our situation on a lot of different fronts, the cure to our ills."

Those ills center mainly on an offense that hit home runs this year but had trouble once again getting on base.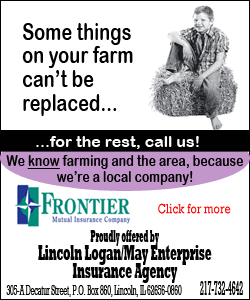 "We need to get on base more," Epstein said. "That's something we need to change."

Two of the Cubs' core offensive players, first baseman Anthony Rizzo and shortstop Starlin Castro took steps backward this season. Rizzo did hit 23 home runs and drive in 80, but his batting average, on-base and slugging numbers all went down. It will be up to him to adjust next year. Castro seemed to rebound late in the season after he went back to the aggressive batting approach that enabled him to pile up 200 hits in 2011 and make All-Star teams in 2011 and 2012.

The starting pitchers were solid most of the way through. Lefty Travis Wood reaching the 200-innings mark for the first time, as did right-hander Jeff Samardzija. Right-hander Edwin Jackson, however, was a major disappointment. The Cubs likely will add one veteran, mid-priced starter to the rotation this offseason to go along with the big three and 2014 candidates Chris Rusin and Jake Arrieta.

The bullpen turned over almost completely this past year. Over the winter, the Cubs must decide whether promising youngster Pedro Strop can close or whether they need to go out and sign a veteran caretaker, much as they did with Kevin Gregg last April. Gregg saved 33 games. He could be a candidate to comeback, a late-season misunderstanding over his role notwithstanding.

[The Sports Xchange]