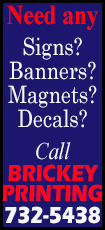 Testifying in a trial in New York on Wednesday, the former aide, Frank DiPascali, said an estate lawyer wrote Madoff's firm a letter in 1995 seeking the account balances for the late Jacques Amsellem, who had been a Madoff client since the 1970s.

Madoff typically decided how much money each account should earn in a given year, and Amsellem's account showed too high a balance at the time of his death, DiPascali said.

So two of his employees, Joann Crupi and Annette Bongiorno, wrote up false statements for a new account with losses to counterbalance the unintended gains.

"It's like musical chairs," DiPascali told jurors in U.S. District Court in Manhattan.

DiPascali, who has pleaded guilty and is cooperating with the government, was testifying in the trial of Bongiorno, Crupi, and three other former employees who are charged with helping Madoff pull off the fraud.
The five defendants, who also include back office director Daniel Bonventre and computer programmers Jerome O'Hara and George Perez, have said they were duped by Madoff into believing that his business was legitimate. Madoff, who is serving a 150-year prison sentence, claimed he acted alone in masterminding the scheme, which unraveled in 2008 and cost customers an estimated $17 billion.

In his second full day of testimony, DiPascali described various ways in which the five defendants participated in the scheme, revealing a staggering level of detail required to keep the scheme hidden from outsiders.

For instance, he said, Bonventre and O'Hara spent months creating forged copies of documents from a securities clearinghouse, the Depository Trust Co. The false records showed that Madoff's firm held billions of dollars in stocks and bonds that did not actually exist, in order to give credence to fake trades that propped up his clients' positions.

Madoff insisted on using a specific type of paper to match that used by the clearinghouse, while O'Hara worked hard to imitate the precise font and layout on the real documents, DiPascali said.

DiPascali recalled a meeting in which Madoff stood by a window, holding up a document and its forged counterpart to the sunlight, as Bonventre and other staffers looked on.

"He was remarking how great it was," DiPascali said.

DiPascali also described how Bongiorno and others altered statements to avoid inconsistencies when the Securities and Exchange Commission (SEC) was investigating two accountants who ran a fund that fed investments to Madoff.

Madoff was relieved when the SEC did not extend that investigation to his firm, DiPascali said.

And when The Wall Street Journal reported that SEC regulators were, as DiPascali described it, "pleasantly surprised" to learn that the accountants had not been running a Ponzi scheme but had instead invested their customers' money with Madoff, his only complaint concerned a sketch accompanying the article.

"His main concern was that the sketch made his cheeks look too big," DiPascali said.

Defense lawyers have not yet questioned DiPascali but they have accused him of being a liar.

The case is USA v. O'Hara et al, U.S. District Court, Southern District of New York, No. 10-cr-0228.
[By Joseph Ax © 2013 Thomson Reuters. All rights reserved.]
(Editing by Bob Burgdorfer)
Copyright 2013 Reuters. All rights reserved. This material may not be published, broadcast, rewritten or redistributed.