St. John's celebrates another successful Germanfest

Send a link to a friend
[December 03, 2013] The Germanfest co-sponsors, St. John United Church of Christ and the Oasis Senior Center, have announced the total for the 2013 event. There were 244 meals served by the youth with the drive-thru orders and over 500 eating inside, giving the event a total profit of $4,242.23.
From the proceeds, $500 was given to the St. John Youth Group for their annual program and dance for veterans. The balance was divided between the two sponsors. The Oasis received $1,871.12, and St. John United Church split their $1,871.11 among three recipients. A total of $1,500 was designated to go to disaster relief, to be given to help with the recent needs in Washington and the other communities in central Illinois that were affected by the tornado and to a Philippine relief fund. The balance of $371.11 will be sent to a sister church, St. John UCC in Chicago, for their inner-city mission work.

Also, the remaining brats not sold were shared with a family in Lincoln who had lost everything in a fire.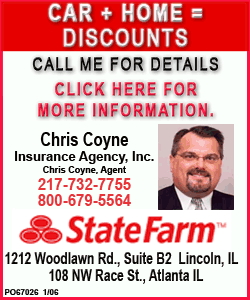 Chairing this year's Germanfest were Wayne Mara and Tonita Reifsteck for St. John UCC and Georgina Binzen and Dennis Schrader for the Oasis.