There were 350 meals served, including meals to the Lincoln Police Department, Lincoln Fire Department, Lincoln Rural Fire Department and Logan County Paramedic Association.

In addition, the following won gift cards in a drawing at the dinner:
John Hoyt – $25 Wal-Mart gift card

Ernest Petro – $25 IGA gift card

Geneva Skelton – $25 IGA gift card

Steven Windlan – $25 Wal-Mart gift card
In addition to gift cards, there were drawings for turkeys. Those winners were:
Jerry Birdwell

Shaun Bertolino

Arlene Busse

Jean Cypher

Liz Howell

Robby Hupp

Brandy McCormick

Susan Radespiel

Shaun Rathe

Rose Tolliver

Angela Wheeler

Mike Wunder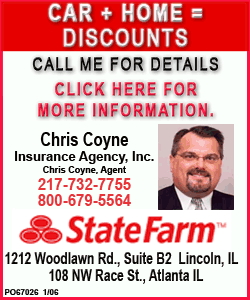 Including the drawing winners, Open Arms Christian Fellowship gave out a total of 60 turkeys, with many given to families in need through their local churches. The churches that participated were LifePointe Church of God, Faith Assembly of God, Abundant Life House of Praise and Open Arms Christian Fellowship.
Open Arms Christian Fellowship extends a very special "thank you" to Home Sweet Home Ministries and Mission Mart of Lincoln for their assistance in raising funds for this year's event.