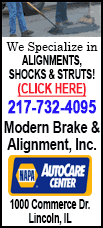 The film based on the book won multiple Academy Awards in 1994, including best picture and best director for Steven Spielberg.

Keneally, 78, has done it again in "The Daughters of Mars," an epic novel about two girls from rural Australia who volunteer as nurses in World War One.

He spoke to Reuters during on a tour of the United States about his new novel and a possible title for his one of his next books.

Q: How did the idea for this story come about?

A: It was as a result of reading nurses' journals that I decided that this must be written about. There were two reasons for that. One was the struggle for status, the struggle to be an actor instead of just a floor cleaner in the war. But also the way fairly naive women from remote places in the bush were able to deal with such a succession of damage to young men.
Q: You read about this in their journals?

A: Yes, and it reminded me of some things that happened in my life, where women take over because men become destabilized. Years ago I wrote a book about a war in Africa between Eritrea and Ethiopia. We came across a girl who'd trodden on a Russian mine, and my wife was able to handle it and I wasn't.

Her capacity to take over and to be involved in the nursing was quite impressive. I was very impressed with that side of these women, particularly because they were so young. The intensity of care that they had to give interested me also.

Q: There's a part where the main character Naomi asks Sally to be her friend. What were you trying to get at with their sibling relationship?

A: I have two daughters, and I'm fascinated by conflicts between sisters and by the way they are both attracted and repelled. There is at the same time great affection and great opposition, a magnetic pull and a magnetic push. I know that in Sally and Naomi's case it has to do with their collaborating in what they see as the mercy killing, in part the murder, of their mother. That act of succoring their mother binds them to each other, but also drives them apart.

Q: You're still prolific. How do you keep up the energy?

A: I'm not sure. It has nothing to do with quality. In fact I worry that it may mean I don't have any quality. There are writers who take years to write a relatively small book. There are authors who take a few months to write a very big one. I'm right about in between. I'm about one a year. Even that's too much. I neglected, like many writers, to have inherent wealth.

Q: What are you working on now?

A: I discovered that there was a family on St. Helena when Napoleon was sent there. There was an adolescent girl, she grew up between 13 and 18 with Napoleon in her back yard.

It's about her relationship with Napoleon. And it's about the way Napoleon was treated on the island, and how he treated the people on the island. He becomes the, and this wouldn't be a bad title, the emperor at the bottom of the garden, because he occupied the house at the bottom of their garden.

(Editing by Patricia Reaney and Jackie Frank)