Flu facts
From the Logan County Department of Public Health
Send a link to a friend
[December 05, 2013] If you are pregnant or plan to get pregnant, a flu shot is the best protection for you and your baby. Within two weeks after you get a flu shot, your body develops antibodies that help protect you against the flu. Antibodies can be passed on to your unborn baby and help protect the baby for up to six months after he or she is born.
This is important because flu vaccines are not offered to babies younger than 6 months. At that age, babies will not develop sufficient immune response, so they can't get the flu shot until they are 6 months old.

If you breast-feed your infant, antibodies may also be passed in breast milk.

Talk to your doctor about getting vaccinated against the flu.

The hours for vaccines at the Logan County Department of Public Health, 109 Third St., are Monday through Thursday, 7:30 a.m. until 4 p.m. No appointment is required.

The cost of the seasonal flu shot is $27 for adults and children with health insurance that covers vaccines, $23.75 for children 6 months through 18 years of age who have no health insurance or health insurance that doesn't cover vaccines, and free to those with a Medicaid or Medicare card.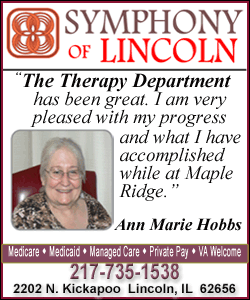 For more information on the seasonal influenza vaccine, call the health department at 217-735-2317.
For more information, visit www.flu.gov and www.lcdph.org.
[Text from file received from the Logan County Department of Public Health]