Illinois' unfunded pension liability rose in FY 2013: report
Send a link to a friend
[December 05, 2013] CHICAGO (Reuters) — A day after the Illinois Legislature passed a sweeping reform of the state's troubled pension system, a state legislative commission reported on Wednesday that Illinois' long-term funding gap for its public pension systems rose only slightly at the end of fiscal 2013.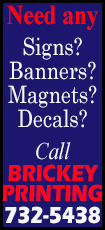 The Commission on Government Forecasting and Accountability said the state's unfunded pension liability for its five pension funds inched up to $97.46 billion in fiscal 2013 from $96.8 billion at the end of fiscal 2012.

Strong investment returns were the largest single factor in keeping Illinois' unfunded pension liability from rising further, the report found.

Investment returns also helped improve the funding ratio for the Illinois funds, to 41.1 percent in fiscal 2013 from 39 percent in fiscal 2012, according to the report.

"Higher-than-expected investment returns were the largest driver of the slight uptick in the funding ratio," the commission's report stated.

Growing pension costs, which are squeezing out funding for core state services such as education, have led to a series of credit rating downgrades for Illinois, which now has the lowest ratings among states.

On Tuesday, the Democrat-controlled legislature sent a bill to Governor Pat Quinn that backers have said will cut the unfunded liability by 20 percent and save the state $160 billion over 30 years.

The commission also reported that state general funds revenue was up $584 million or 4.6 percent in the first five months of fiscal 2014 compared to the same period in fiscal 2013.