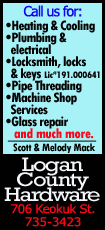 After winning adulation across its former colony for a 5-month military offensive earlier this year that scattered al Qaeda fighters, France is caught in a tug of war between the government in Bamako and Tuareg MNLA rebels in the north, who are demanding some form of autonomy.

"The democratic situation has been re-established. Now it's up to Malians, and particularly President Ibrahim Boubacar Keita, to act," Fabius told RMC radio.

"France doesn't support any group, but it's normal that territorial integrity is restored. But France doesn't have to get involved in that."

A French official said Fabius was trying to make clear that Paris, which does not get want to get embroiled in resolving the political deadlock between the south and north, did not support either side but remained committed to Mali's security.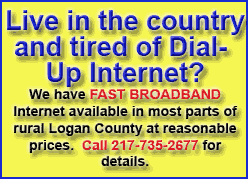 Newly elected Keita on Wednesday launched a scathing attack on France, demanding to know why it was preventing Mali from restoring the state's authority in the northeastern town of Kidal, which is held by the MNLA. He also said the international community was forcing it to negotiate with the rebels.

Mali imploded last year when the MNLA tried to take control of the north. Their rebellion was soon hijacked by better-armed and funded Islamist militants, but French troops cooperated with them in operations to rout the al Qaeda-linked fighters.

The MNLA said on Wednesday that France had a "historic responsibility to find a solution" to its dispute with the government.

The desert region of Kidal in Mali's desolate northeast has produced four rebellions since independence from France in 1960. Its light-skinned Tuareg people say successive black African governments in Bamako have excluded them from power.

Mali's interim government signed an initial peace deal with Tuareg representatives in mid-June, allowing national elections to take place. As part of the deal, Bamako agreed to open talks over the Tuaregs' demands for more autonomy, but those negotiations have stalled.

At a summit in Paris on Friday, France will try to persuade African leaders that it can no longer play policeman on the continent, even as it prepares to intervene in a new conflict in Central African Republic, where it has warned of a risk of genocide.

The killing of two French journalists, seized in broad daylight in Kidal on November 2, shocked France and underscored the difficulties it has in disengaging itself from the troubled west African country.

France dispatched reinforcements to Kidal after the journalists' deaths, but insists it will not further delay its plan to reduce its 3,200 troops in Mali to 1,000 by February, already two months later than originally scheduled.

"France intervened and we can say it saved Mali," Fabius said. "But it's not up to us to be the gendarme of Africa."

(Reporting by John Irish; Editing by Mark Trevelyan)