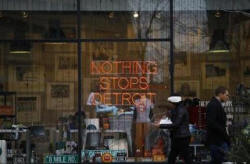 Objectors in Detroit bankruptcy ask to appeal directly to circuit court
Send a link to a friend
[December 05, 2013] DETROIT (Reuters) — Organizations that objected to Detroit's bankruptcy separately asked the U.S. judge overseeing the case late on Wednesday to allow an appeal of the case to go directly to the U.S. 6th Circuit Court of Appeals.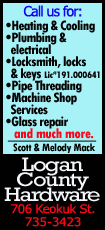 Groups led by Detroit's largest union — Michigan Council 25 of the American Federation of State, County and Municipal Employees — and the city's two pension funds filed requests with the bankruptcy court to bypass the U.S. District Court for the Eastern District of Michigan and go directly to the appeals court.

"The Sixth Circuit eventually will decide whether the City is eligible to be a Chapter 9 debtor," attorneys representing the pension funds wrote in their motion. "The only question is timing. Because time is manifestly of the essence, this Court should certify its eligibility ruling for an immediate appeal to the Sixth Circuit."

AFSCME in another filing had previously asked U.S. Bankruptcy Judge Steven Rhodes, who is overseeing the case, to allow an appeal directly to the 6th Circuit, but in his ruling on Tuesday Rhodes said any motions for a direct appeal must be separately submitted to the bankruptcy court.

Proceedings will continue in the bankruptcy court even as the case is appealed. Detroit Emergency Manager Kevyn Orr said Tuesday that the city plans to submit its restructuring plan to the court for approval by early January.

Rhodes on Tuesday said Detroit was eligible for bankruptcy because it was insolvent and negotiations with its thousands of creditors were not practical.

The judge also said that Detroit could cut pensions as part of its restructuring, turning back an argument from the unions, pension funds and retirees objecting to the bankruptcy by asserting that pensions were protected by the Michigan constitution.

Detroit, with $18.5 billion in debt, is the largest U.S. city ever to go bankrupt. Rhodes on Tuesday declared Detroit eligible in a more than hour-long oral decision. He has yet to issue a written opinion.

(Reporting by Joseph Lichterman; Editing by Ken Wills)