U.S. lawmaker wants big banks to disclose donations to think tanks
Send a link to a friend
[December 05, 2013] By Elvina Nawaguna
WASHINGTON (Reuters) — A U.S. lawmaker critical of Wall Street is pushing the nation's six largest banks to voluntarily disclose their donations to think tanks, saying that not doing so threatens the credibility and research of these policy groups.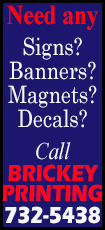 In a letter to JPMorgan Chase, Bank of America, Citigroup, Wells Fargo, Goldman Sachs and Morgan Stanley, Democratic Senator Elizabeth Warren of Massachusetts asked the banks to be transparent in their financial dealings with think tanks so the public could more carefully evaluate their work.

Financial institutions are required to disclose their contributions to political campaigns and their lobbying expenditures, but no law requires them to disclose their contributions to think tanks.

U.S. lawmakers often refer to the research and findings from think tanks to draft policies.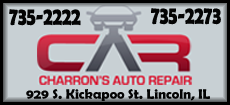 "Just as there is transparency around your direct efforts to influence policymaking through lobbying, the same transparency should exist for any indirect efforts you make to influence policymaking through financial contributions to think tanks," Warren said.

JPMorgan Chase, Citigroup and Bank of America declined to comment on the issue. The other three banks did not immediately respond.

Warren, who has gained a reputation for pushing back against Wall Street excess, said in her letter that these banks' shareholders, the public and policymakers who depend on the research by think tanks have a right to know of such contributions.

"When you use corporate resources to support think tanks, there are only two possible outcomes from public disclosure — those contributions do not influence the work of the think tanks or those contributions do influence the think tank's research and conclusions," she said.

(Reporting by Elvina Nawaguna; Editing by Karey Van Hall and Doina Chiacu)