Recap: Suns 97, Rockets 88
Send a link to a friend
[December 05, 2013] (SportsDirect Inc.)
HOUSTON -- Suns 97, Rockets 88: Eric Bledsoe had 20 points and seven assists as visiting Phoenix used a 13-0 fourth-quarter run to subdue Houston.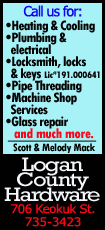 Bledsoe had his best showing since returning from a shin contusion, connecting on 3-of-4 3-point attempts while shooting 7-of-14 from the field. Goran Dragic had 19 points and P.J. Tucker added 18 as Phoenix halted a two-game skid.

Aaron Brooks had 17 points off the bench to lead the Rockets, who were held under 90 points for the first time since last April. Dwight Howard had 15 points and 18 rebounds while Omri Casspi and James Harden added 14 points each.

Houston committed 12 first-half turnovers which the Suns converted into 17 points en route to to a 51-40 lead at the half. The Rockets trimmed the deficit to four points on Patrick Beverley's 3-pointer with 6:50 remaining in the third, but Dragic responded from beyond the arc at the end of the shot clock on Phoenix's next possession and the Suns closed on a 10-0 run fueled by a Channing Frye 3-pointer to lead 73-61 entering the fourth.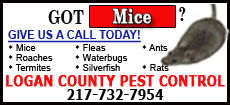 Houston closed the gap immediately, as a short Brooks floater highlighted a quarter-opening 10-0 run. Phoenix promptly responded with the game-deciding run, knocking down five straight shots before Marcus Morris drilled a 3-pointer with 3:06 remaining to ice it.

GAME NOTEBOOK: The Rockets, who came into the night tied with the Philadelphia 76ers for the most turnovers per game in the NBA (18.1), finished with 23 versus the Suns. ... Harden shot just 3-of-17 while missing all 10 of his 3-point attempts. ... Tucker and Dragic each finished with four steals.