"The possibility of making the playoffs is pretty slim, but it's still out there fighting, and that's how we play this game," defensive end Mike Daniels said Wednesday. "If we had the mentality to just lay down when things got hard or if seemingly there wasn't light at the end of the tunnel, then we wouldn't be in this locker room. We wouldn't be in the NFL, period.

"Nobody's throwing in the towel, guys are still dialed in, focused, ready to get to work."

Yet, everyone's favorite question each week for almost the last month has resurfaced as Green Bay tries to keep its faint postseason prospects alive when it hosts the Atlanta Falcons on Sunday.

On whether this WILL be the game quarterback Aaron Rodgers resumes playing, head coach Mike McCarthy held firm again with not revealing much.

"Until Aaron Rodgers is cleared medically, we've got to be practical about it," McCarthy said after practice Wednesday. "But, he wants the opportunity to try to grow as far as each and every day, and that's what we'll try to do. We'll try to do a little more each day, and we'll see what happens."

Rodgers practiced in limited fashion Wednesday, going through only the individual drills with some throwing. It was a similar scenario early last week in Rodgers' first on-field work since he sustained a broken collarbone in the Nov. 4 loss against Chicago.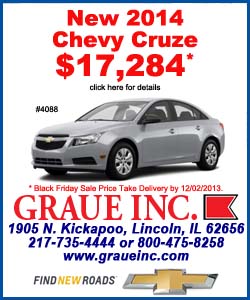 That's as far as Rodgers' participation went, however, as he missed a fourth straight game when the Packers were blown away 40-10 by the NFC North-leading Detroit Lions on Thanksgiving Day.

Green Bay's 0-4-1 slide in concert with Rodgers' prolonged absence has it at 5-6-1 with four games left. McCarthy says the Packers must win out to have any shot at the playoffs, though they still would need a meltdown by the Lions, who are in the driver's seat at 7-5 and would have to go 2-2 the rest of the way to allow Green Bay to steal the division crown if it were to go 4-0.

As is, the Packers seemingly will have to get that last-ditch winning streak started with Matt Flynn still the starter at quarterback.

A week after his debacle at Detroit on a short week of preparation with hardly any substantial practice time, Flynn is hopeful that potentially three full days of taking the first-string reps in a practice environment will help him - and the offense - make amends Sunday. The Packers were awful passing and running the football against the Lions, finishing with an anemic 126 total yards.

"We didn't get in a rhythm," Flynn said in retrospect. "I can't count how many three-and-outs we had, but not getting any rhythm as an offense or a quarterback, that's kind of an empty feeling. It's one of those feelings where the harder you keep trying, the more you keep digging yourself a hole."

And, reading between some of the holes McCarthy left in his responses with the media Wednesday regarding Rodgers' status this week, it's apparent the team's offensive play caller is putting his trust in Flynn against the Falcons (3-9).

"Basically, he did everything that he was cleared to do medically," McCarthy said of Rodgers' workload at practice. "He's obviously not cleared, so he was in a rehab mode. I thought he looked good for what they asked him to do. He did everything seamlessly."

Forget about trying to get any semblance of a timetable, however.

"I think you have to just follow the protocol of the rehab," McCarthy added. "This is a medical situation, just like every other player, and they have a plan for him to progress. And, hopefully, he comes in here tomorrow and feels better, and maybe he'll be able to do more tomorrow. So, we'll see."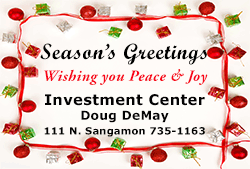 For his part, Rodgers claims he has no idea on what his status for Sunday holds, reciting a familiar line from recent weeks.

"I don't want to put any chances on it (for playing)," Rodgers said Wednesday. "I think it's a collaborative thing where we have to make sure we're all on the same page and get cleared medically before I can get on the field.

"It's a medical decision. There were three parts to it: the strength (in the area of the collarbone on the non-throwing left side), the range of motion and the evidence that we see on the scan. Two out of three are passed so far."

Where Rodgers isn't out of the woods heretofore, as he confirmed, is what has been showing up on recent X-rays taken of the bone fracture.

"There has been no internal conversations about shutting Aaron Rodgers down (the rest of the season)," McCarthy said. "Aaron wants to play. When he's healthy, he'll be given the opportunity to play."

Rodgers assured that all would know his prognosis for playing Sunday long before the noon CST kickoff.

"I don't think that's fair to Matt if we (wait until then)," Rodgers said. "I think by Friday or Saturday at the latest there will be a decision."

SERIES HISTORY: 26th regular-season meeting. Packers lead series, 13-12. The intraconference opponents will be playing for the fourth time since 2010 but last played in Green Bay on Oct. 5, 2008, when Atlanta prevailed 27-24. The Packers, in turn, won two of the next three games at the Georgia Dome, including a 48-21 knockout of the top-seeded Falcons in a divisional playoff during the 2010 season and a 25-14 triumph when the teams last met in the 2011 regular season. Atlanta has won the last two matchups at Lambeau Field, including a 27-7 upset of the Packers in a wild-card playoff during the 2002 season. Green Bay has a 2-1 edge over the Falcons in the postseason.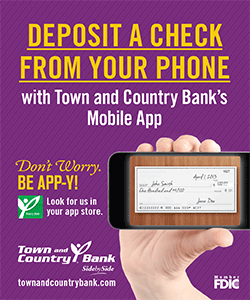 ___
NOTES, QUOTES

— How close did the Packers come to making Steven Jackson their featured back and perhaps not having the need to take Eddie Lacy in the draft last spring?

"He told me he wanted to be up here, and things didn't work out that way," Green Bay defensive tackle Ryan Pickett said Wednesday.

Pickett was a teammate of Jackson when they played with the St. Louis Rams.

Jackson left the Rams as their all-time leading rusher after last season, when he became a free agent.

Amid reports Jackson was on the verge of signing with the running back-starved Packers early in free agency in March, the Atlanta Falcons swooped in and signed him to a three-year, $12 million contract with a $3.5 million signing bonus.

Pickett said he was with Jackson at an NFL Players Association meeting in the Bahamas when the available All-Pro was being recruited by the likes of the Packers and the Falcons.

"He was telling me he wanted to come (to Green Bay) but things didn't work out that way, and he ended up going to Atlanta," Pickett said.

Six weeks after not landing Jackson, the Packers selected former Alabama standout Lacy in the second round of the draft.

While Jackson has endured an injury-plagued first season with the Falcons, Lacy has emerged as one of the more productive backs in the NFL this season.

Entering Sunday's game against Atlanta at Lambeau Field, Lacy ranks ninth in the league with 822 rushing yards. Way down the list is Jackson, who ranks 48th with just 339 yards, as the 10th-year pro has missed four of the Falcons' 12 games.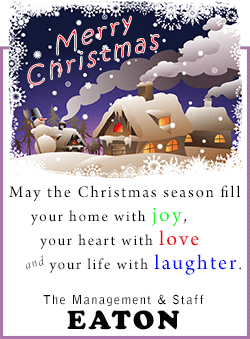 Pickett sees a younger version of the 6-foot-2, 240-pound Jackson in the 5-11, 230-pound Lacy.

"They're similar in they're big and explosive," Pickett said. "I think they both have really great vision. They see things before it happens. That's what makes Steven a good back. I remember (in St. Louis) he would read blocks very well, and Eddie has that same thing."

— As Lacy looks to bounce back from a tough day of rushing for just 16 yards in 10 carries in the Packers' 40-10 loss at Detroit on Thanksgiving Day, Green Bay bolstered its depth at the halfback position.

The Packers signed fifth-year pro Kahlil Bell on Tuesday. The 5-foot-11, 216-pound Bell had been out of football since he was released by the New York Jets at the end of the preseason.

"I just got here, so I'm just trying to learn the offense, trying to learn the special-teams roles and find my place," Bell said Wednesday. "I don't know what they're going to ask of me just yet, but whatever they do I'm going to do to the best of my ability."

Head coach Mike McCarthy said the team is getting Bell up to speed this week on contributing on special teams as well as possibly factoring in on offense in advance of the game Sunday.

"I've been impressed with him in the classroom as far as his recall of his past offenses and language that was used that relates to us," McCarthy said.

Bell has logged 27 games with three starts in his NFL career. Most of his time was spent with NFC North rival Chicago from 2009 to '12. Bell has rushed for 633 yards, averaging 4.3 yards per carry, and has 22 catches for 150 yards and a touchdown.

Green Bay, which ranks last in the league with an average of a mere 18 yards on kickoff returns, could plug Bell into that role from the get-go.

"We'll look at that," McCarthy said.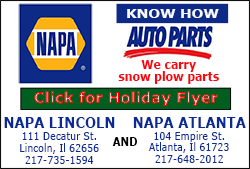 Bell returned kicks in college at UCLA and also dabbled in that during offseason and preseason work with the Bears.

"I'd be open to mowing the lawn if they wanted me to do that, you know what I'm saying?" Bell quipped Wednesday. "I've been out of football for 11 weeks now. Whatever they want me to do, I'm going to do. I'm not going to complain, I'm not going to mope about it. I want to be here, and I want to help this team in any way I can."

Bell incidentally fills the void on the depth chart for another former UCLA running back. The Packers placed rookie Johnathan Franklin on season-ending injured reserve last week because of a neck injury, which left them with only Lacy and James Starks at halfback for the Thanksgiving game.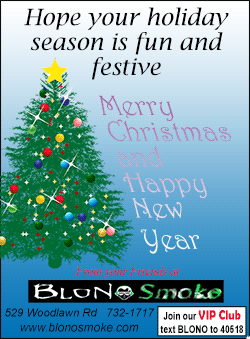 — To make room for Bell, the Packers jettisoned a once-promising young player.

They released safety Jerron McMillian. The 2012 fourth-round draft pick fizzled after opening the season as a starter for two games in place of an injured Morgan Burnett.

"It's tough," McCarthy said. "Anytime you have a young player you bring into your program, you obviously have expectations, but this is something that we felt we needed to do from a roster standpoint. I think our roster distribution reflects that, and as far as his individual performance, it just wasn't quite what it needed to be this year.
"You never want to give up on a young guy. He's a true professional, and I obviously wish him well."

McMillian's unbecoming play on the back end of the defense early in the season - 17 tackles and only one pass breakup in five games - ultimately prompted coordinator Dom Capers to pull him completely off defensive duties. McMillian played exclusively on special teams the last seven games.

With Burnett and M.D. Jennings entrenched as the starting safeties since the fourth game, McMillian saw undrafted rookie Chris Banjo and recently activated Sean Richardson leapfrog him on the depth chart.
"I think in his particular case, just when we sat down and talked about it, was just the consistency of his performance," McCarthy said. But, also there's another side of it (with) our roster, we needed to make a change."

BY THE NUMBERS: The Packers have had 12 consecutive home wins in regular-season games played in December and later. Green Bay's last regular-season home loss after November was 24-21 to the Houston Texans on Dec. 7, 2008.

QUOTE TO NOTE: "Learned a lot of what not to do. (We) got our butts kicked and go forward. ... I compare it to a really bad round of golf. We went out there and got our butts kicked, (and) have to forget about it." — Quarterback Matt Flynn, reflecting this week on the Packers' humiliating 40-10 loss at Detroit on Thanksgiving Day.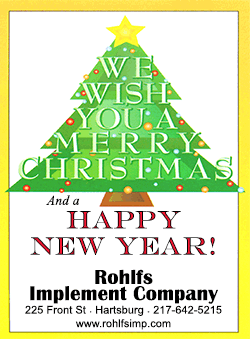 ___
STRATEGY AND PERSONNEL

PLAYER NOTES

K Mason Crosby, who ranks fourth in the league with 108 points this season, is on the verge of attaining a milestone. Crosby has 870 career points in regular-season play and needs only five more points to become the NFL record holder for most points scored by a player his first seven seasons in the league. The record is 874 points by the Indianapolis Colts' Mike Vanderjagt from 1998 to 2004.


RB Kahlil Bell was signed to the 53-man roster off the street Tuesday. The 5-foot-11, 216-pound Bell, a fifth-year pro, had been out of football since he was released by the New York Jets late in training camp this summer. He has played 27 games, including three starts, in stints with the Chicago Bears from 2009 to '12 and the Jets late in the 2012 season. The Packers are preparing him for special-teams duties and possible work as the team's No. 3 halfback for the game Sunday against Atlanta.


S Jerron McMillian was released Tuesday. McMillian, one of the team's fourth-round draft picks in 2012, plummeted on the depth chart in recent weeks after starting the first two games of the season at strong safety with Morgan Burnett sidelined. McMillian played every game thus far this season but was relegated to just special-teams work the last seven games.


CB Antonio Dennard was signed to the practice squad Tuesday. The 5-foot-11, 189-pound Dennard, a first-year player, previously was with Jacksonville and the New York Giants since coming into the league as an undrafted player in 2012.
INJURY IMPACT

QB Aaron Rodgers (collarbone) participated in individual drills and did some throwing during practice Wednesday. While head coach Mike McCarthy had a positive report about Rodgers' progress, saying "I thought he looked good for what they asked him to do," McCarthy reiterated that the team leader hasn't been cleared medically to resume playing. That leaves Rodgers' status up in the air for the game Sunday against Atlanta after he's missed the last four contests because of the bone fracture in his non-throwing left side. Matt Flynn is being prepared to start again in case Rodgers isn't ready to return this weekend.


C Evan Dietrich-Smith (knee/ankle) could be iffy to play Sunday against Atlanta. After leaving the Thanksgiving loss at Detroit on Nov. 28 before halftime because of an aggravated knee injury, Dietrich-Smith dropped out of practice Wednesday with a twisted ankle. T.J. Lang had to move over from right guard to replace Dietrich-Smith the rest of the game against the Lions.


OLB Nick Perry (foot) had limited work in practice Wednesday. Perry isn't fully recovered from the foot injury that kept him out five of six games until he returned to play in the Thanksgiving loss at Detroit on Nov. 28. Perry, who had a strip-sack that resulted in a touchdown return by Morgan Burnett against the Lions, should be OK to play Sunday against Atlanta.


OLB/DE Mike Neal (abdomen) was held out of practice Wednesday, presumably for precautionary reasons. Neal has been dealing with general soreness the last several weeks and has been given time off during the week to preserve him for game day. Neal should be fine to play Sunday against Atlanta.


TE Brandon Bostick (concussion) was cleared to return to the field this week and practiced on a full-time basis Wednesday. Bostick missed the Thanksgiving loss at Detroit on Nov. 28 because of his head injury sustained in the previous game.


ILB Jamari Lattimore (quadriceps) returned to practice Wednesday and had full status. The defensive backup and special-teams contributor missed the Thanksgiving loss at Detroit on Nov. 28 because of the leg injury.


DE C.J. Wilson (ankle) continues to recover from the severe injury he sustained in his left leg in the Nov. 24 tie against Minnesota. Wilson was out for the Thanksgiving loss at Detroit four days later, and his status would seem to be in doubt for Sunday's game against Atlanta.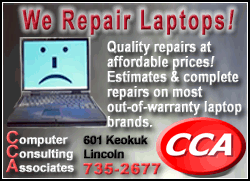 GAME PLAN: What is left of Green Bay's season is on the line Sunday, especially when head coach Mike McCarthy has already acknowledged his team must win out the last four weeks to have any shot of getting back to the playoffs. For all the urgency tied to this matchup with a similarly underachieving team from Atlanta, McCarthy isn't lobbying hard for quarterback Aaron Rodgers to play - at least publicly. The Packers remain winless (0-4-1) since losing Rodgers to a broken collarbone. Even though Rodgers is practicing again this week on a limited basis so far, Matt Flynn is getting the starter reps in team segments. Flynn's first start in his second go-around with Green Bay was nightmarish. He completed only 10 of 20 passes, had one throw picked off, took seven sacks, lost a fumble, was tackled for a safety and led a putrid offense that mustered all of 126 yards in the 40-10 loss at Detroit on Thanksgiving Day. McCarthy didn't have Flynn run the no-huddle offense on a short week in a hostile environment. Flynn prefers the no-huddle, in which he performed admirably in a relief role in sparking Green Bay's big fourth-quarter comeback in the overtime tie against Minnesota on Nov. 24. With the Packers back home and if Flynn indeed gets the nod again, expect McCarthy to put his fill-in QB in as comfortable of a position as possible to try to get the offense back on track against a beatable Atlanta defense.

That goes for helping Green Bay's recently ineffective rushing attack as well. The Falcons rank third from the bottom in the league, allowing an average of 135.4 yards on the ground. The focus for the Packers defense, which has been extremely ill the last five games, is to contain a short-handed, but still potent Falcons passing dimension led by quarterback Matt Ryan. Interestingly, Ryan has never thrown for at least 200 yards in four games against the Packers. When Atlanta beat Green Bay on two occasions, Ryan was efficient because he played nearly mistake-free football. When the Packers won the other two meetings, including the memorable 48-21 rout of the No. 1-seeded Falcons in the divisional round of the playoffs in the 2010 season, Dom Capers' defense forced the issue by sacking Ryan six times and coming up with four interceptions. Look for Green Bay to be aggressive toward the pocket Sunday. Ryan has been sacked 11 times in Atlanta's last two games, though Ryan has been more protective of the football with zero interceptions after he threw 12 in the first 10 games.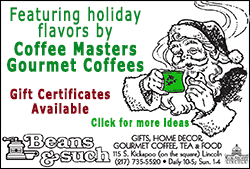 MATCHUPS TO WATCH:
Packers WR Jordy Nelson vs. Falcons CB Robert McClain — Life as the team's go-to receiver hasn't been the same for Nelson with Aaron Rodgers sidelined because of a collarbone injury. Since Rodgers went out after the first series of the Nov. 4 loss to Chicago, a highly productive season that seemingly warranted a first-time selection to the Pro Bowl for Nelson has morphed into being almost a nonfactor in Green Bay's disjointed passing attack. Nelson leads the Packers with 63 receptions for 961 yards and seven touchdowns this season. Without Rodgers for the better part of the last five games, however, Nelson has all of 23 catches for 285 yards and no touchdowns. It's his longest stretch without a touchdown catch since becoming a full-time starter late in the Super Bowl-winning 2010 season. Coming off a season-worst output of two catches for 14 yards in the Thanksgiving rout inflicted by Detroit last week, Nelson should have plenty of opportunities to be a factor in the passing game again even if Rodgers still it out and Flynn gets another start. The 6-foot-3 Nelson has been featured a lot in the slot and would pose a mismatch for the 5-9 McClain, Atlanta's primary inside cover man. McClain had some struggles in coverage last Sunday against Buffalo's Stevie Johnson, who had five catches for 55 yards. However, McClain forced a critical fumble by Johnson after a reception in the final minute of the fourth quarter with the score tied and the Bills in Falcons territory, leading to overtime before Atlanta won 34-31.


Packers linebackers and defensive backs vs. Falcons TE Tony Gonzalez — If Gonzalez is true to his word and retires after this season, this will be his last game at Lambeau Field. The most dynamic tight end in league history needs only eight receptions in Atlanta's last four games to attain an 11th straight season of having at least 70 catches. If Matt Ryan is able to deliver him the football on a frigid afternoon, Gonzalez could have all of those catches Sunday. Green Bay's slumping defense will be hard-pressed to keep tabs on the 6-5 Gonzalez down the middle of the field, and who knows if the Packers will even be able to bring him down given their tackling hardships of late. However, with Dom Capers as its defensive coordinator, Green Bay has kept Gonzalez from having sensational games in the teams' previous three meetings since 2010. He's had a total of just 13 catches for 118 yards and one touchdown.