Hayward still returns to the Indianapolis suburb of Brownsburg each summer, but the Indiana native's loyalties switched over the past eight years.

Indiana dominated the fourth quarter Wednesday night, riding its league-leading defense to a 95-86 victory over Hayward's Jazz.

The Pacers won in Utah for the first time since Nov. 29, 2005, when Hayward, a lifelong Reggie Miller fan, was 15 years old. As he discussed earlier Wednesday, the Jazz shooting guard anticipated he would receive some friendly ribbing from his home state after the game.

"I probably already have text messages," Hayward said. "I'll just ignore those."

Hayward and his Utah teammates would like to ignore what happened in the second half, too.

The Jazz, who led by as many as 11 points in the first half, only scored nine points in the first 8 1/2 minutes of the fourth quarter while the Pacers built a double-digit lead.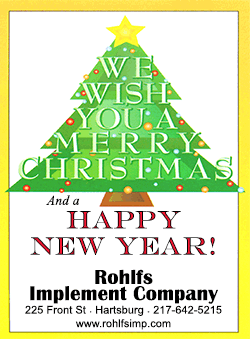 Swingman Paul George struggled from the field, shooting just 7-for-20 and 1-for-8 from 3-point range, but the Eastern Conference player of the month for November led a balanced Indiana attack with 19 points.

Five other Pacers scored in double figures as Indiana (17-2) bounced back from Monday's tough road loss to the Portland Trail Blazers.

"This is a team win," George said. "All of our guys came collectively together and got the job done as a unit."

The Jazz (4-16) saw their season-best, two-game winning streak snapped despite double-doubles from their two starting big men.

Power forward Derrick Favors contributed 22 points and 13 boards, while center Enes Kanter, who replaced injured Marvin Williams in the starting lineup, had 20 points and 12 rebounds.

"Today, Marvin and Jeremy (Evans were) out. They are a big part of our family and the team," Kanter said. "We had to step up."

The Jazz won three of their previous four games, but they struggled offensively after taking a 44-33 lead in the second quarter after consecutive jumpers by Kanter and Favors.

Indiana finished the half on a 14-4 run, then scored the first four points of the third quarter.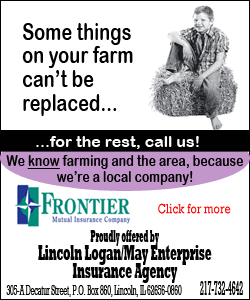 Utah went ahead again, 69-68, after a Kanter layup at the beginning of the fourth quarter. Indiana picked up its defensive intensity and went ahead for good after 7-0 spurt that included a dunk by center Ian Mahinmi, a George bucket and a 3-pointer from guard C.J. Watson.

"They're good defensively," Hayward said. "They challenge a lot of shots at the rim. It forced us to shoot over the top, and we didn't knock those down."

Hayward, who led Indianapolis-based Butler to the 2010 NCAA championship game, struggled from the field against his favorite childhood team. The fourth-year pro, taken one spot ahead of George at No. 9 in the 2010 draft, scored 12 points on 3-of-14 shooting.

Point guard Trey Burke was a bright spot for the Jazz, who managed only 38 second-half points. The rookie scored 13 points and dished out a career-high nine assists.

Utah only scored 38 points in the second half and shot 41.3 percent from the field. The Jazz scored 100-plus points in each of their previous three games.

"Really good win for our guys," Pacers coach Frank Vogel said. "Kind of a grind-it-out type of game. ... Not perfect, but happy to get out of here with a W."

NOTES: Jazz F Marvin Williams didn't play because of a sore right heel. A bone scan revealed that the forward has calcaneal (heel bone) inflammation in his foot. Williams underwent surgery to repair his right Achilles heel in June. "It's not the Achilles, which is good news," he said. "My heel's really inflamed right now. It's causing a lot of discomfort, putting a lot of pressure on my foot." ... Utah F Jeremy Evans was out due to stomach flu. ... Pacers coach Frank Vogel, whose team has the NBA's top-ranked defense, on building a defensive power: "Step No. 1 is to get good defensive players, and that's what we have. Our starting five are all exceptional at guarding their own position. We've got athleticism and foot speed. It starts there." ... The Pacers' five-game Western trip continues Thursday night at San Antonio. The Spurs were supposed to play in Mexico City on Wednesday, but the game against the Minnesota Timberwolves was postponed due to smoke from an arena generator malfunction. ... The Jazz travel to face the Portland Trail Blazers on Friday.