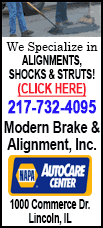 True but not amazing is they must beat Miami, one of two teams ahead of them at 6-6, to stay in that thickness.

The Dolphins play in Heinz Field on Sunday and if the Steelers beat them, only Baltimore, which also is 6-6, would be ahead of them, provided the Ravens beat Minnesota on Sunday.

There is no time for them to look back or wonder what-if, however.

"We have to understand, we put ourselves in this situation," linebacker LaMarr Woodley said.

Pittsburgh did it by losing its first four games for the first time in 45 years, then coming in at 2-6 at the midway point. That the Steelers have any chance at all is stunning. They feel they have to win their final four to get in but they are not exactly in the greatest shape to do so.

They lost three offensive linemen in last Thursday's 22-20 loss in Baltimore and could have three new starters Sunday. One definitely will be Cody Wallace at center for Fernando Velasco, who was placed on injured reserve with a torn Achilles. Cody Wallace, who has played 58 snaps in the NFL, will make his first pro start in his place.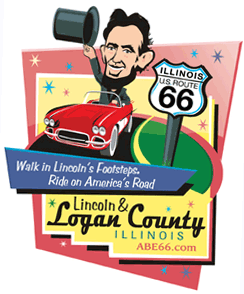 They also lost starting left tackle Kelvin Beachum with a sprained right knee and starting right guard David DeCastro to a sprained foot. Mike Tomlin listed both as questionable early in the week but Beachum definitely will not play. Mike Adams will return to start at left tackle, where he lost his job after playing poorly in the first four games.

The shuffling in the offensive line has been a constant for the Steelers since the 2011 season and they've searched for ways to keep them healthy, to no avail. They tried new stretching techniques before practice and many of the linemen wore knee braces during practices, but the injuries continue.

"We'll make do as we always do," Tomlin said. "We'll start with the healthy people. We acknowledge that there are some issues in that area that we're working on. We also acknowledge that we have capable professionals that we believe in and given a week to prepare, we expect quality performance. I really think that's the point to be made in regards to injuries."

SERIES HISTORY: 22nd regular-season meeting. Steelers lead series that began in 1971, 12-9, including 6-2 in Pittsburgh. Miami holds a 2-1 advantage in the post-season, winning two AFC title games that launched them into Super Bowls, where they were 1-1. Ben Roethlisberger made his first NFL start in Miami after a hurricane and a delayed start in 2004, won by the Steelers 13-3. The teams last met in 2010, a game in Miami won by Pittsburgh 23-22. The Dolphins have not played in Heinz Field since 2007.
___
NOTES, QUOTES

Steelers coach Mike Tomlin was fined $100,000 for stepping onto the playing field and altering the path of return man Jacoby Jones in Baltimore Thanksgiving night.


Tomlin called what he did "embarrassing, inexcusable, illegal, and a blunder . . . I take full responsibility for my actions on that play."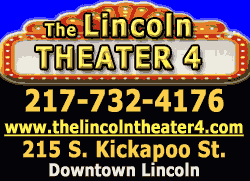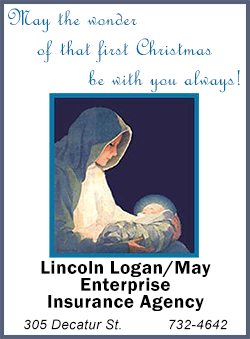 With three home games among their final four, the Steelers may have some kind of advantage. But the home folks are staying away in droves. Heinz Field holds 65,500 and they've averaged just 60,753 through five games. That would be the second-lowest attendance ever, just above their 59,698 when they went 6-10 in 2003. However, with three games left in December and a 5-7 record, there is potential for them to dip below their all-time low at Heinz.

BY THE NUMBERS: The Steelers have now gone 20 games without producing a 100-yard runner. They rank 31st in the league in rushing.

QUOTE TO NOTE: "I am not acting in a means to preserve my wallet or my money. My wallet and my money is what it is because of the game of football." -- Mike Tomlin, who was fined $100,000 by the NFL wfor a sideline violation in Baltimore.
___

STRATEGY AND PERSONNEL

The Steelers placed center Fernando Velasco on injured reserve and signed center/guard David Snow. They also placed tackle Rashad Butler on the team's exempt list after he left the team. Cornerback Brandon Jones signed to their practice squad.

PLAYER NOTES

DE Brett Keisel (foot) is out. He will miss his third full game out of four and he played only seven snaps in the previous game at Baltimore.


RB Le'Veon Bell, knocked out with a concussion last Thursday in Baltimore, went through a full practice on Wednesday and is on track to play Sunday.


OT Kelvin Beachum (sprained right knee) did not practice Wednesday and it appears he will not play Sunday. Mike Adams would start in his place.


LB LaMarr Woodley (calf) went through a limited practice Wednesday and his status remains unclear for Sunday. He has missed the past three games.


NT Steve McLendon (ankle) did not practice Wednesday after missing the previous game. His status remains unclear.


G David DeCastro (foot sprain) did not practice Wednesday and his status remains uncertain. Guy Whimper would start at right guard if he cannot go.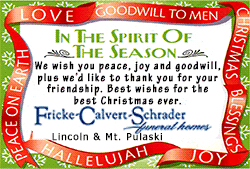 GAME PLAN: The Steelers wanted to try to establish the run in Baltimore and that didn't work (they ran on their first five plays), and likely will go early to the no-huddle offense that did work so well in Baltimore in the second half. On defense, they will do their best to prevent Mike Wallace from getting deep but also must be concerned about Brian Hartline, who leads the Dolphins in receiving.

MATCHUPS TO WATCH:
Dolphins WR Mike Wallace vs. Steelers CB Ike Taylor -- They are former teammates, both New Orleans natives who went at it in practice many times.


Dolphins RT Tyson Clabo vs. Steelers OLB Jason Worilds, who had two sacks in his last game and five in the past five.