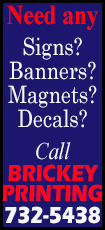 And the Fighting Illini at least managed to have some sort of positive identity, thanks to the arrival of offensive coordinator Bill Cubit. His pass-first system turned the offense from a 3-and-out machine into one which averaged 426.7 yards and 29.7 points per game.

There might have been just one Big Ten win, which was one more than Illinois had in 2012, but there was entertainment. There was also quarterback Nathan Scheelhaase turning from a dink-and-dunk artist into a 67 percent passer who threw for 3,272 yards and 21 scores.

"We fell short in a couple of football games, there's no question," Illini coach Tim Beckman said. "But I'm very proud of the way that those seniors led this football team, and we'll continue to push those younger players to push this football team further."

Plenty of pushing has to happen for Illinois to become a bowl team next year. The offense has to replace folks like Scheelhaase and wide receiver Steve Hull, who was arguably the nation's best receiver in November.

The defense must improve from really awful to at least average. With 31 of the top 33 players on the depth chart back, it has to be better, but after allowing opponents to gain 481.5 yards and score 35.4 ppg, it can't be worse.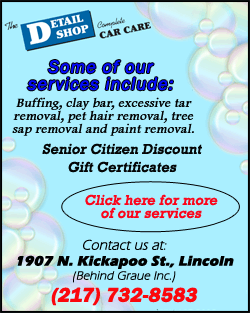 "It didn't necessarily show in wins and losses, but what I saw every day, with the guys I play with, the younger guys and their development, it means the world to me," linebacker Jonathan Brown said.

While Oklahoma State transfer Wes Lunt could be a capable replacement for Scheelhaase at quarterback, the roster still needs an injection of speed, particularly on defense. Without that kind of quickness in a conference trending more towards the spread, this program will continue to languish around the bottom third.
___

NOTES, QUOTES

GAME OF THE YEAR: Illinois 45, Cincinnati 17 — Sept. 7 was a broiling hot day in east-central Illinois and the Fighting Illini scorched a Bearcats team which went on to a nine-win season and a bowl bid. Illinois collected 522 total yards and 27 first downs, averaging nearly seven yards per play, and the defense produced key stops to keep the momentum going. QB Nathan Scheelhaase spread 26 completions among 11 different receivers for 312 yards and four TDs in a performance which proved the value of new offensive coordinator Bill Cubit's spread attack. It's that win which coaches will sell to recruits this winter as evidence this program can become successful.

PLAYER OF THE YEAR: QB Nathan Scheelhaase — Many Internet "experts" wanted the Illini to bench Scheelhaase after last year's 2-10 disaster. But without Scheelhaase, this team wouldn't have won a decent FCS league. All the senior did was account for 3,543 total yards and 25 TDs, becoming the all-time total offense leader in school history and the No. 7 man in Big Ten history. While he did toss 13 interceptions, some of them critical, Scheelhaase carried this team from start to finish and provided leadership for a spate of freshmen and sophomores.

FAST FORWARD: Finding a quarterback is job No. 1, followed closely by improving the leaky defense. Oklahoma State transfer Wes Lunt and rising sophomore Aaron Bailey should provide good play under center, but the defense must make big improvements after allowing nearly 500 yards and more than 35 points per game. Some feel defensive coordinator Tim Banks might be out of work soon, although no one's hinted anything pro or con about that prospect. Perhaps the biggest reason to retain Banks is that his possible departure would require some players to learn their third new system in four years. While the defense loses just two starters, one of them is its best player, LB Jonathan Brown.

RECRUITING TRAIL: There are 14 known commitments so far, which isn't terrible, but none of them are four or five-star players, which isn't good for a program in need of star power. Some have dinged coach Tim Beckman and his staff for recruiting at a level more suited for the Mid-American Conference — Beckman's prior stop was at Toledo — and this group won't quiet those whispers. The staff has verbals from three wide receivers but no defensive linemen, which seems odd for a program in need of play-makers on defense.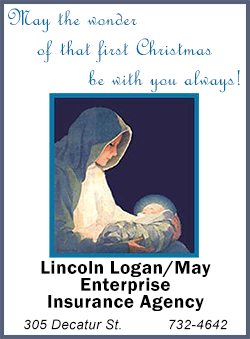 QUOTE TO NOTE: "It was a privilege to wear his jersey and have his name on my back." — WR Miles Osei on wearing Ryan Lankford's No. 12 on Senior Day. Lankford suffered a season-ending shoulder injury in October.
___
STRATEGY AND PERSONNEL

PLAYERS TO WATCH IN 2014:

RB Josh Ferguson — He had a breakout year in 2013, rushing 141 times for 779 yards and seven TDs while catching 50 passes for 535 yards and four more scores. Few backs in the country are as versatile as Ferguson, who could be the centerpiece of next year's offense, especially early in the season while the coaches break in a new starting QB.


QB Wes Lunt — The Oklahoma State transfer is targeted by most to be the replacement for Nathan Scheelhaase, even though sophomore Aaron Bailey will have something to say about it. A home-state product of longtime power Rochester High School, Lunt has the arm and leadership qualities needed to keep this offense on the right track.


LB Mason Monheim — After making several all-freshmen teams in 2011, Monheim had a good year statistically in 2012 with 97 stops, including 6.5 for a loss. But there weren't a whole lot of impact plays by him or anyone else on the defense. As a team leader next year, Monheim must produce more big plays for a defense which sorely needs them.

PRO PROSPECTS as ranked by NFLDRAFTSCOUT.com:

LB Jonathan Brown (159th overall/No. 15 outside linebacker) — The leader of a young defense which really wasn't ready to play at an FBS level, Brown notched a team-high 119 tackles, including 15 for loss. Brown, who has the athletic skill to get after the quarterback or cover receivers down the field, might hear his name in the fourth or fifth round.


WR Ryan Lankford (409th overall/No. 46 wide receiver) — A season-ending shoulder injury in October hurt his stats and probably his draft stock. But Lankford averaged 20.5 yards on 15 catches, displaying the ability to run from defenders and make the kind of big plays which should get him into someone's training camp, even if he isn't drafted.


QB Nathan Scheelhaase (492nd overall/No. 28 quarterback) — Might be too small to get drafted, but Drew Brees and Russell Wilson have become stars in spite of a lack of height. Scheelhaase's athletic ability and his toughness can't be questioned, though, and it could enable him to get a shot in someone's training camp.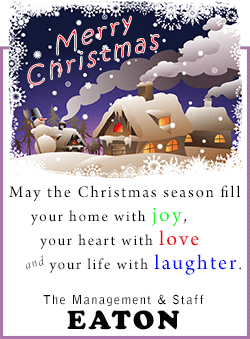 ROSTER REPORT:

WR Steve Hull might have been the best receiver in the nation in November. He had 46 receptions for 712 yards and six scores in the month's five games. Hull finished the year with 59 catches, 993 yards and seven TDs.


QB Nathan Scheelhaase finished his senior year with three school records. He amassed 10,634 career yards, breaking the four-year old record of Juice Williams, posted a passing efficiency mark of 140.7 this year and completed 66.7 percent of his attempts in 2013.


PK Taylor Zalewski connected on a 51-yard field goal in the second quarter against Northwestern, the second 50-plus field goal of his career. Zalewski, who drilled a 54-yarder in November of 2012 against Purdue, finished 12-of-17 on field goals this year, hitting four field goals in the last two games.