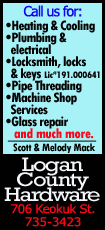 "It was good to have Coach Wallace here tonight," Alexander beamed. "You know, he's coached two guys at Nokomis, Steve Kimbro (currently at Nokomis) and me, that are both closing in on 700 wins. We learned a lot from him."

If asked, I'm sure Wallace would have been proud of what he saw last night as Alexander's Railers continued their defensive dominance, holding the Tornadoes to only 23 points, with the visitors scoring only three points each in the first and fourth quarter.

"Our guys want to get back on defense," Alexander said. It is a Lincoln defense that through six games is giving up just a little over 33 points a game.

Offense? Oh yes, they've got that, too, and Friday night, a couple players who had been struggling found the stroke from 3-point range to show off even more weapons the Railers take to the court every night. Seniors Max Cook and Tyler Horchem each hit four 3-pointers to lead the scoring attack with 12 points each. Entering the contest, the pair had combined for only four 3-pointers on the season. In only six games, four different Railers have led the team in scoring, a good thing if you're the coach.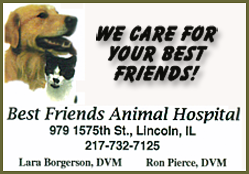 "Who do you guard?" Alexander asked. "We can make things difficult for our opponents."
Junior Gavin Block started the scoring with a pair of jumpers from 15 feet, followed by an Edward Bowlby layup on an alley-oop pass from Joey Olden. Horchem's first 3 stretched the advantage to 9-0 and the rout was on. After Taylorville's Kyle Wilhour, who scored his 1,000th career point later in the game, hit a 3, the Railers (6-0) ran off another seven in a row to take a 16-3 lead at the end of the first quarter. Junior Adam Conrady played a role in Lincoln's next two baskets, scoring from inside and setting up another 3 from Horchem after battling for a rebound. Conrady's inside presence should be more and more evident throughout the season.
With the Railers up 21-10, another Lincoln run started when Payton Ebelherr hit from the corner. Bowlby scored on a reverse layup after a runout and outlet pass from Block. Block was all over the rebounding for the night, leading the team with nine. Block's 3-out-of-4 shooting from the line led the Railers to the locker room with a 29-10 lead.
Lincoln started the second-half scoring with another 3 from Horchem. With the Railers up 38-15, it was the Max Cook portion of our show. Cook hit three in a row from just behind the top of the key to push the margin to 47-20. It is not that the Railers needed the scoring from Cook and Horchem, but it was nice to see how relaxed they played after their shots started to fall. As mentioned earlier, Conrady scored on two plays in the post, off passes from Will Cook and Austin Krusz. The more the Railers become accustomed to getting the ball down low for post play, the more viable Conrady will be as an option for this offense.
On this night, it was the defense that stood out. It was a defense that forced 14 turnovers. If this is how the defense is playing now, how good will they be in February and March? Only time will tell, but that defense helped Lincoln to three main runs on the night, those runs combining for a 39-7 margin.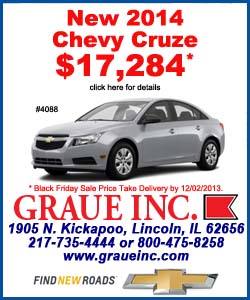 Max Cook and Horchem were the only Railers in double figures, with 12 each, while Bowlby scored nine and Block added eight for a balanced Lincoln attack. Conrady scored six, while Will Cook chipped in with four. Olden and Ebelherr each connected on a 3-pointer, while a layup from Krusz put him in the scorebook.
The Railers will next be in action next week on Friday night as they travel to Chatham for their first road game of the year. I don't think Lincoln fans will have to be reminded what happened the last time they faced off against the Titans. Game time is scheduled for 7:30 at Glenwood High School.
The night will begin with the sophomore squad, 46-42 winners in overtime on Friday. Garrett Aeilts hit two free throws with 12.5 seconds left in the extra session after a technical foul assessed against Taylorville when they called for a timeout but had none left for the game. Aron Hopp led the scoring with 20 points.
___
LINCOLN (59)
M.Cook 4 0-0 12, Horchem 4 0-0 12, Bowlby 4 1-2 9, Block 2 4-6 8, Conrady 3 0-0 6, W.Cook 1 2-2 4, Olden 1 0-0 3, Ebelherr 1 0-0 3, Krusz 1 0-0 2, Hopp 0 0-0 0, Perry 0 0-0 0, Dunovsky 0 0-0 0. Team 21-44 7-10 59.
3-point field goals 10-26 (M.Cook 4, Horchem 4, Olden, Ebelherr).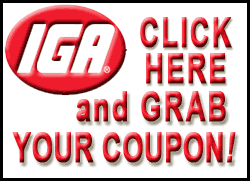 TAYLORVILLE (23)
Wilhour 9, Champley 4, Snyder 4, Sheedy 3, McChristy 2, Langen 1. Team 9 1-5 23.
3-point field goals 4 (Wilhour 3, Sheedy).
| | | | | | |
| --- | --- | --- | --- | --- | --- |
| Lincoln | 16 | 13 | 15 | 15 | 59 |
| Taylorville | 3 | 7 | 10 | 3 | 23 |
Other game notes:
With 92 career 3s, Max Cook is now tied for 18th all-time (with Will Podbelsek and Jordan Gesner).

Coach Alexander is just nine wins away from 700 wins.

With coaches Alexander and Wallace together in the building, they are responsible for 962 wins in school history.

The Railers are on a 15-game winning streak at Roy S. Anderson Gymnasium.

The Lincoln "D" has not yet allowed double digits in the first quarter.
[By JEFF BENJAMIN]
Click here to respond to this article.