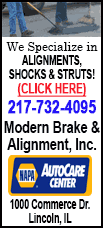 "We were moving the ball on the ground and we were starting to enforce our will on them," said Kelce, the Eagles' starting center. "You could see their defensive guys getting frustrated, then you could hear them start yelling at each other, and that's when I knew we were going to win this game."

The Eagles won 34-20 on Sunday at Lincoln Financial Field, even though they trailed 14-0 late in the third quarter and the field conditions were terrible. That's when the Eagles offense and especially running back LeSean McCoy took over the game.

McCoy scored on fourth-quarter runs of 40 and 57 yards en route to a record-setting day — he rushed for 217 yards to break the Eagles' single-game record of 205 yards, set by Hall-of-Famer Steve Van Buren against Pittsburgh in 1949.

"The guys up front gave me a chance to go one-on-one with some defensive guys, and if I get somebody one-on-one I'm usually going to win," McCoy said. "But it all starts with those guys up front — they gave me so much room and all credit goes to those guys."

The victory gives the Eagles (8-5) a half-game lead over Dallas in NFC East, while the Lions (7-6) are a half-game ahead of Chicago in NFC North. So, both teams will be tuning into "Monday Night Football" tonight to watch the Cowboys play the Bears on another frozen field.
McCoy's two long TD runs offset two long TD returns by the Lions' Jeremy Ross, who scored on a 58-yard punt return to give Detroit a 14-0 lead in the third quarter and a 98-yard kickoff return to give the Lions a 20-14 lead in the fourth quarter.

But the Lions' offense went into hibernation in the second half and their defense got worn down by the Eagles' relentless pressure and frustrated by McCoy's elusive moves.

"We made some plays, but we didn't make enough of them in the second half to win the game," Lions quarterback Matthew Stafford said. "And we can't use the snow as an excuse — they had to play in it, too."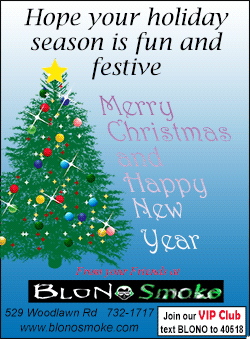 Detroit took a 7-0 lead early in the second quarter on a 2-yard run by running back Joique Bell, although Bell — subbing for injured starter Reggie Bush (calf) — also fumbled the ball away twice inside the Eagles' 20 in the first half and those mistakes would come back and haunt the Lions.

That was all the scoring in the first half, before Ross broke free on his 58-yard punt return to make it 14-0 with 6:37 left in the third quarter.

That's when the Eagles' offense snapped out of its funk. They scored their first touchdown on a 19-yard pass from quarterback Nick Foles to wide receiver DeSean Jackson and McCoy's 40-yard TD run tied it.

Ross then stunned the Eagles' special teams again, this time with a 98-yard kickoff return, but after that it was all Eagles as they kept handing the ball to McCoy and he kept gaining yardage against the Lions' defense, which came into the game ranked third in the NFL against the run.

"In the second half we allowed them to run inside and that was the difference," Detroit coach Jim Schwartz said. "Our interior run defense needs to be better."

The Eagles were running the ball so well in the second half, even third-string running back Chris Polk got in on the action, scoring on a 38-yard run to give the Eagles a 34-20 lead with 2:58 left toput the game away.

NOTES: WR Calvin Johnson caught a 33-yard pass in the first quarter to move past Herman Moore as the Detroit Lions' all-time leader in receiving yards. Moore finished his career with 9,175 yards. ... QB Nick Foles had thrown 238 consecutive passes without an interception before he was picked off in the second quarter. That's the eighth-longest streak in NFL history. ... RB Reggie Bush was supposed to play, but aggravated his calf injury during pregame warmups and was a late scratch. Bush refuted a report that he slipped before the game, but wouldn't disclose how he wound up inactive.
[© 2013 Thomson Reuters. All rights reserved.]
Copyright 2013 Reuters. All rights reserved. This material may not be published, broadcast, rewritten or redistributed.