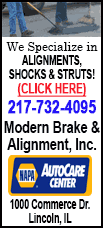 But what they didn't need was goalie Corey Crawford to go down with a lower-body injury, which is what happened with 6:15 left in the first period.

Crawford did not return and his status for Tuesday's game at Dallas is questionable.

"I don't think it's too serious, but when it's a goalie, it's a little more serious than other players because we know how important he is to our team," Blackhawks coach Joel Quenneville said.

Rookie Antti Raanta relieved Crawford and performed well, stopping 29 of 31 shots the rest of the way.

"He's done a good job," Quenneville said of Raanta. "He's played some games now and we've gotten to see him a little bit more and he's doing what we want him to do."

The Blackhawks snapped a season-high, three-game losing streak with the win, but clearly the focus was on Crawford, who came into the game leading NHL goalies with 17 wins.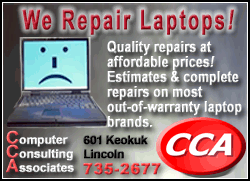 With the Blackhawks (21-6-5) ahead 2-0 at that point, Crawford stopped a shot by Florida's Marcel Goc and then fell flat to the ice, unable to get up without assistance. It appeared that his right leg buckled under him.

Crawford was helped off the ice but went to the locker room under his own power, skating and walking very slowly and deliberately.

"Injuries are part of the game, but it's not often you see the goalie leave the game, so you know it's gotta be serious," Blackhawks left wing Patrick Sharp said. "We all care about Crow (Crawford), but in the middle of a game, we have to focus on our jobs.

"It's good to break the losing streak we were on — and it's nice to rebound with the win. Obviously, we're a little concerned to see how Corey's going to react to whatever happened in there early in the game. We'll take the two points and then, I guess, evaluate Crow."

Crawford earned his 100th career NHL win over the Stars at Dallas on Nov. 30, the Blackhawks' last win prior to Sunday.

Florida (9-17-5) saw its season-high, two-game winning streak end.

The Blackhawks took quick advantage of the first penalty of the game, scoring on the power play just 13 seconds after Florida right winger Tomas Kopecky was sent to the penalty box for interference.

Sharp scored his 12th goal of the season just 1:10 into the game, putting the Blackhawks ahead 1-0. He also added two assists on later goals. Teammate Patrick Kane assisted on Sharp's goal, one of three assists for Kane in the game.

The Blackhawks increased their lead to 2-0 at 9:11 in the first period — again on the power play — on defenseman Brent Seabrook's second goal of the season.

In the first minute of the second period, Sharp looked as if he would have his second goal of the game. Instead, his slap shot bounced off Florida goalie Scott Clemmensen and right onto the stick of right winger Marian Hossa, who easily scored at 0:37, making it a 3-0 margin.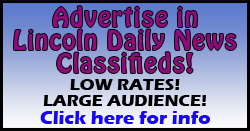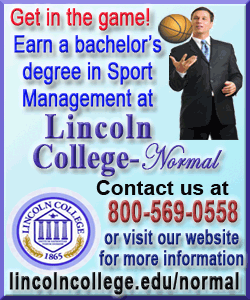 "I don't think we were very good to start the game, but I think that obviously to come back against this team in this building and giving them that lead in the first period is going to be difficult," Florida coach Peter Horachek said.

The Panthers cut Chicago's lead to 3-2 with a pair of second-period goals by defenseman Dylan Olsen (second of season) and Goc, who netted his seventh goal of the season, unassisted and short-handed.

"We knew going into the second period that we needed to get one and build from there," Olsen said. "I thought after we got one, everyone picked up their pace, picked up the tempo. We took it to them there for a while."

Chicago went ahead 4-2 on a power play at 17:26 of the second period. Center Michal Handzus scored his second goal of the season.

Chicago center Andrew Shaw, who missed Friday's game with an upper-body injury, and left winger Brandon Saad both scored their ninth goals of the season in the third period to round out Chicago's scoring.

The Blackhawks survived a big scare at 8:39 of the third period when Raanta was blindsided to the ice by Florida right winger Jimmy Hayes. The hard hit even knocked off the goalie's facemask, but after being checked out by team trainers, Raanta remained in the game and seemed unfazed by it afterward.

"Sometimes, things like that just happen," he said. "If you hit it at the right place, the mask is gone. Jimmy came over to apologize, so it was a nice thing for him to do, also."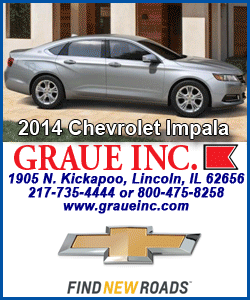 The Blackhawks do not have a third goalie on the roster. Raanta was brought in to replace veteran Nikolai Khabibulin, sidelined for nearly a month due to a lower-body injury. If it's found that Crawford will be sidelined for some time, the Blackhawks will have to start shopping around the league for possible trades.

NOTES: The Blackhawks recalled D Michael Kostka from AHL Rockford. Kostka was at the United Center but was a healthy scratch. ... Chicago leads the all-time series with the Panthers 17-7-3-2. The Blackhawks' last home loss to the Panthers came on Dec. 16, 2007. ... Florida announced that it loaned D Matt Gilroy to AHL San Antonio. ... Chicago visits Dallas on Tuesday, the third time the Blackhawks and Stars will meet in two weeks and their fourth meeting of the season (Chicago is 2-1). The Blackhawks return to the United Center on Wednesday to play the Philadelphia Flyers. ... Florida returns home for games Tuesday against the Detroit Red Wings and Friday against the Washington Capitals. ... The attendance was 21,119.
[© 2013 Thomson Reuters. All rights reserved.]
Copyright 2013 Reuters. All rights reserved. This material may not be published, broadcast, rewritten or redistributed.