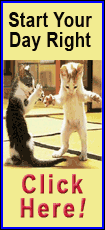 The following committee members will assume their positions at the end of the annual meeting: Jared Finegan of Ford-Iroquois County, chairman; Matt Rush of Wayne County, vice chairman; Matthew Starr of Hancock County, secretary; Daniel Gvillo of Madison County, achievement subcommittee chairman; Ryan Voorhees of Tazewell County, education and recruitment subcommittee chairman; and Dale Pitstick of Kane County, governmental affairs and commodities subcommittee chairman.

Members of the IFB Young Leaders are 18- to 35-year-old men and women who are passionate about farming. It is a member-created, member-driven program of the IFB that allows members to promote agriculture and compete in events, including the Young Leader Achievement Award, Excellence in Agriculture Award, County Chair Award, discussion meets, quiz bowl, membership contest and Young Leader video contest.

[Text from file received from Illinois Farm Bureau]

The Illinois Farm Bureau is a member of the American Farm Bureau Federation, a national organization of farmers and ranchers. Founded in 1916, IFB is a nonprofit, membership organization directed by farmers who join through their county Farm Bureau. IFB has a total membership of more than 400,000, a voting membership of more than 82,000 and represents three out of four Illinois farmers.