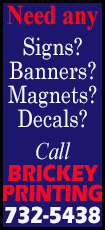 In a decision released on Monday, U.S. District Judge Jed Rakoff also said the trustee Irving Picard could not pursue "unjust enrichment" claims against spouses of Madoff's sons Andrew and Mark, saying the women did not qualify as "insiders" who could be held liable for fraud.

Amanda Remus, a spokeswoman for Picard, said the trustee is reviewing the decision. Lawyers for Deborah Madoff, who married Andrew Madoff in 1992, and Stephanie Mack, who married Mark Madoff in 2004, were not immediately available for comment. Mark Madoff committed suicide in December 2010.

The decision dated December 5 is a setback for the recovery efforts of Picard, who is liquidating at Bernard L. Madoff Investment Securities LLC and has said Madoff's fraud caused investors to lose $17.3 billion of principal.

Picard has recovered $9.5 billion, of which he has paid out a little over half. Madoff was arrested nearly five years ago, on December 11, 2008, and is serving a 150-year prison term.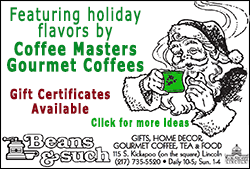 FEEDER FUNDS

Rakoff's decision covered more than a dozen lawsuits against principals and affiliates of "feeder funds" that sent customer money to Madoff's firm, court records show.

Picard alleged that these feeder funds had been aware of red flags signaling fraud, but ignored them because they were receiving substantial payments through dealings with Madoff.

But the judge said a June 20 decision by a federal appeals court in New York dismissing $30 billion of claims against such banks as JPMorgan Chase & Co and HSBC Holdings Plc "disposes of many of the trustee's arguments."

Citing the doctrine of "in pari delicto," meaning "in equal fault," the appeals court concluded that Picard could not assert claims on behalf of Madoff's firm to recover for fraud that the firm itself caused.

But Rakoff said the court was not asked to decide if Picard could seek some recoveries as an assignee of customer claims.

The judge concluded that Picard had standing to pursue some of these claims, but that doing so against feeder funds may be barred under the Securities Litigation Uniform Standards Act (SLUSA).

That 1998 law limits a private party's ability to bring a "covered class action," or single lawsuit seeking damages on behalf of more than 50 people.

"Here," Rakoff wrote, "the trustee is not attempting to pursue claims belonging to the debtor, a single entity, for the benefit of many; rather, he seeks to assert claims belonging to many creditors as a single entity."

Rakoff directed a federal bankruptcy judge to decide whether SLUSA barred Picard's claims in given lawsuits.
MADOFF WIVES

As to the spouses, Picard alleged that Deborah Madoff and Stephanie Mack were unjustly enriched by $54.5 million through their marriages to Andrew and Mark Madoff.

But Rakoff said the trustee could not prevail by invoking an exception to "in pari delicto" by claiming that the women were corporate insiders who breached their fiduciary duties.

Rakoff noted that neither spouse was involved in fraud, that both face other claims by the trustee, and that Picard can still pursue money from Andrew Madoff and Mark Madoff's estate.

"Effectively, the trustee seeks to extend the definition of insiders to include spouses solely by virtue of their marriage to, and their receiving of joint transfers with, corporate insiders," the judge wrote. "This novel proposition is unsupported by any legal authority and extends the limited insider exception beyond its proper bounds."

The case is Securities Investor Protection Corp v. Bernard L. Madoff Investment Securities LLC, U.S. District Court, Southern District of New York, No. 12-mc-00115.

(Reporting by Jonathan Stempel in New York; editing by Bernard Orr)
[© 2013 Thomson Reuters. All rights reserved.]
Copyright 2013 Reuters. All rights reserved. This material may not be published, broadcast, rewritten or redistributed.