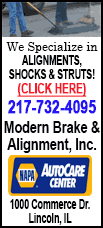 American Airlines parent AMR Corp and US Airways sealed their $18 billion merger on Monday. Shares of the carrier are trading on Nasdaq under the symbol "AAL."

"We will now have a network that can get customers everywhere they want to go. Because of that, we have more ability to compete for corporate customers," said Scott Kirby, the former president of US Airways who has that role at the new American.

Corporate customers can spend three times as much as leisure travelers, making them a lucrative segment for airlines. Kirby said corporate accounts could bring in "hundreds of millions of dollars."

Kirby said New York was a prime example of an area where American could make corporate customer inroads and compete better with rivals such as Delta Air Lines <DAL.N>, which offers an international network as well as domestic shuttle service for business passengers.
The combination will enable the new American Airlines to combine the former American's international route map with US Airways' shuttle service, Kirby said. "We'll now eliminate that competitive advantage and be on a level playing field with both Delta and United competing for corporate customers," Kirby added.

At its Fort Worth, Texas, headquarters, American marked the merger completion with a ceremonial bell-ringing to open trading on Nasdaq.

"American has a tremendous legacy and knows what it feels like to be the best," Chief Executive Doug Parker, who had held that title at US Airways, said. "The new American is about getting that feeling back."

American Airlines, once the largest U.S. carrier, had fallen to third place behind United Continental Holdings and Delta, both of which used Chapter 11 to cut costs. For years, American's higher cost structure had put it at a disadvantage.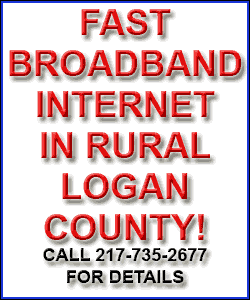 "In order to compete satisfactorily with Delta and United, it needed the additional destinations and the additional frequency that US Air will bring it," Robert Crandall, the former AMR Corp CEO who attended the Dallas event at Parker's invitation, said in an interview.

AMR declared bankruptcy in November 2011, citing high labor costs, and eventually reached cost-saving contracts with its three primary unions, including its pilots, after bitter negotiations. Parker reached agreements with American's biggest unions to secure their support for his merger pursuit.

The new American Airlines Group has annual revenue of about $39 billion based on 2012 figures. It has a solid presence on both U.S. coasts and on North Atlantic routes, given American's revenue-sharing joint venture with British Airways and Iberia (ICAG.L). The new carrier has hubs in Dallas-Fort Worth, Miami, New York, Chicago, Los Angeles, Phoenix, Washington, Philadelphia and Charlotte, North Carolina.

(Reporting by Karen Jacobs in Dallas; editing by Richard Chang)
[© 2013 Thomson Reuters. All rights reserved.]
Copyright 2013 Reuters. All rights reserved. This material may not be published, broadcast, rewritten or redistributed.