Breaking a taboo on forced job cuts throughout most of its 13-year history, the aerospace group said 1,500 people would be found new posts and some would not see temporary contracts renewed, but 1,000-1,450 people could not be spared redundancy.

Chief Executive Tom Enders, who has pledged to run EADS as a normal company after a shake-up of French and German state shareholdings earlier this year, told unions that EADS had to be competitive or face worse turmoil as pressures increase.

"We need to act now, we cannot sit idle," he told an internal union meeting, according to a person who was present.

"Inaction would be irresponsible and would result in a much more severe situation for our employees and the performance of our company a few years down the road," he added.

The cutbacks coincide with plans to merge the company's defense and space divisions into one unit combining its share of Eurofighter combat jets and Ariane space rockets as EADS becomes the latest defense firm to respond to weak orders.
One of France's leading unions, Force Ouvriere, pre-pempted the announcement by disclosing the jobs news immediately following Enders' briefing to the EADS works council and vowed to used "any initiative" to resist compulsory redundancies.

German union IG Metall also criticized the plans but noted they were still subject to further negotiations.

"Especially the announcement that compulsory redundancies are not ruled out irritates us," said IG Metall's Ruediger Luetjen, head of the EADS European works council.

"To the works council and IG Metall, compulsory redundancies are not an option at EADS."

POLITICAL TEST

Shares in the company closed up 0.8 percent at 50.49 euros as investors welcomed the cost reductions, despite the prospect of a one-off restructuring charge that is still to be decided.

"It is financially positive and will reduce costs though EADS also has to face some structural problems," said Agency Partners analyst Nick Cunningham, referring to heavy reliance on shared fighter and missile programs for defense earnings.

Compulsory redundancies are relatively rare in France and Germany, where EADS has its main operations, and so far the majority of its 140,000 workers have been shielded by the strength of its fast-growing Airbus commercial business.
Sackings were specifically excluded when Airbus announced plans to reduce its workforce in 2007 and since then the civil planemaking division has reached its "Power8" targets mainly through increased volumes rather than by reducing manpower.

EADS said it would open up posts at Airbus and helicopter division Eurocopter for the redeployment of affected staff.

It said it would also freeze renewal of 1,300 temporary contracts and bring in further voluntary measures. Some 500 corporate posts are included in the headcount reduction.

The company said the restructuring would lead to a "substantial consolidation" of sites across Germany, France, Spain and the UK, which are considered its home nations.

The location and size of company operations has historically been a politically sensitive issue at EADS, but the geographical spread of cuts and the prospect of forced layoffs are likely to test Enders' claims to run a "normal" company.

EADS is owned by France and Germany with 12 percent and Spain at 4 percent, with the rest floated on the market.

But most special state powers were removed under new governance rules that came together in the wake of a failed bid to merge EADS and Britain's BAE Systems <BAES.L> in 2012.

The proposal to create a new European giant, with an equal focus on defense, was blocked by German Chancellor Angela Merkel, according to people involved in the negotiations.

Under the merger proposal, EADS offered guarantees on German defense jobs.

EADS said it needed to be competitive even as it aims to double margins to 10 percent by 2015.

"It is not clear to me why valuable jobs in Germany and Bremen have to be cut to satisfy exaggerated margin expectations," said Bremen mayor Jens Boehrnsen, a member of the Social Democrats which are forming a coalition government with Chancellor Angela Merkel's Christian Democrats.

The German economy ministry declined comment. French government officials were not available for comment.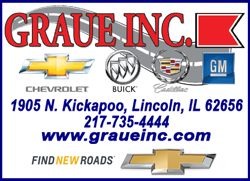 EADS meanwhile plans to sell its Paris office building — the former headquarters of now defunct French state aerospace firm Aerospatiale, whose assets became part of EADS when it was created from a Franco-German-Spanish merger in 2000.

Enders has moved the company's headquarters to Toulouse, France, and plans to change its name to Airbus from next year: two decisions that have inflamed critics in his native Germany.

(Additional reporting by Maria Sheahan, Jens Hack, Matthieu Protard, Thomas Sythal, editing by James Regan and David Evans)
[© 2013 Thomson Reuters. All rights reserved.]
Copyright 2013 Reuters. All rights reserved. This material may not be published, broadcast, rewritten or redistributed.