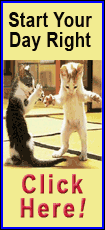 Sysco, whose shares jumped as much as 25 percent to a record high on Monday, touted the combination of its supply chain expertise with the strong consumer-facing technologies of US Foods as a key driver for the deal, which creates a company with revenue of $65 billion.

"The purchase price seems fairly reasonable. It is less than 10 times trailing 12-month EBITDA, and there are synergies that are expected to result from the deal," said Morningstar analyst Erin Lash told Reuters.

United Natural Foods Inc <UNFI.O>, the next largest publicly listed food distributor, trades at about 14 times trailing EBITDA.

Sysco, which will assume US Foods' debt of $4.7 billion, said it expected about $600 million in annual cost savings within three to four years.

Both companies distribute foods to restaurants, hotels, hospitals, schools and other institutions.

Shareholders of US Foods, owned by affiliates of private equity firms Clayton, Dubilier & Rice and KKR & Co <KKR.N>, will own about 13 percent of Sysco after the close of the deal, which is expected in the third quarter of 2014.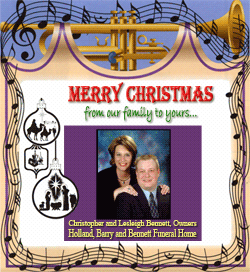 KKR and Clayton, Dubilier & Rice are set to make more than 1.5 times their original investment in US Foods, according to people familiar with the matter who were not authorized to disclose such financial details.

The private equity firms together invested about $2.25 billion as equity in 2007 to buy US Foods — then called US Foodservice — from Dutch grocer Ahold <AHLN.AS> for $7.1 billion including debt.

The final returns of the private equity firms will not be known until they sell all of their Sysco shares.

"KKR had the investment marked at 1.3 times (its investment cost) as of September 30, so once again we see a sale at a price above marked value, indicating the general conservatism of KKR's marks," Oppenheimer analysts wrote in a research note.

Sysco Chief Executive Bill DeLaney, speaking on a conference call with analysts, said Sysco now has an 18 percent share of the market, while US Foods has 9 percent.

FTC TO SCRUTINIZE

DeLaney said the Federal Trade Commission (FTC), which rules on antitrust matters, would certainly scrutinize the deal but he noted that there were about 15,000 private companies involved in the U.S. food distribution industry.
Three antitrust experts agreed that the deal would get a close look, and that the FTC could order some asset sales.

Sysco, with annual revenue of about $44 billion, is the largest operator in the U.S. food distribution business, with US Foods in the No. 2 spot.

The combined company will have 25 to 30 percent of the market, two of the experts said.

The plan to close the deal in the third quarter indicated the companies know they will have tough meetings with regulators, they said.

"I think it's a problematic deal," said Robert Doyle, a veteran of the FTC now at Doyle, Barlow and Mazard, an antitrust consultancy.

However, Herb Hovenkamp, who teaches antitrust at the University of Iowa College of Law, agreed with Morningstar's Lash that the deal was likely to go through, given the fragmented nature of the industry.

Houston-based Sysco, which counts Wendy's Co <WEN.O> among its largest customers, said the deal would add to earnings immediately after closing.

DeLaney said Sysco was attracted by US Foods' customer-facing technologies, such as standardized ordering software and mobile apps. "We are particularly strong in the supply chain side of things," DeLaney said.

Sysco uses the EFS Network which provides internet-based supply-chain management products and services to foodservice manufacturers, distributors and operators. The company had founded the network along with McDonald's Corp <MCD.N>, Tyson Foods Inc <TSN.N> and Cargill Inc <CARG.UL> in 2000.

Goldman Sachs & Co is financial adviser to Sysco, while Wachtell, Lipton, Rosen & Katz and Arnall, Golden & Gregory LLP are legal advisers.

Simpson Thacher & Bartlett LLP and Debevoise & Plimpton LLP are legal advisers to US Foods, which did not identify a financial adviser.

Sysco shares were up 11 percent at $38.04 in afternoon trading on the New York Stock Exchange.

(Additional reporting by Maria Ajit Thomas, Diane Bartz and Greg Roumeliotis; editing by Kirti Pandey and Ted Kerr)
[© 2013 Thomson Reuters. All rights reserved.]
Copyright 2013 Reuters. All rights reserved. This material may not be published, broadcast, rewritten or redistributed.