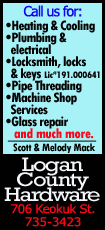 The Federal Reserve said on Monday household wealth increased $1.9 trillion to $77.3 trillion in the third quarter, the highest level since records started in 1945.

Though the surge in net worth was encouraging, economists cautioned against reading too much into the rise as it would have benefited only the portion of the population with access to equities and those who owned homes.

"From a consumption perspective, it is actually going to be limited to folks who hold equities that are feeling the biggest share of the increase in net worth," said Jacob Oubina, senior economist at RBC Capital Markets in New York. "Americans still have a long way to go to get to full financial health."

The value of residential real estate rose by $428 billion between July and September, and corporate equities and mutual funds were up by $917 billion over the period, the Fed said.
The U.S. central bank has aggressively used ultra-easy monetary policy to foster a recovery in the nation's housing market following a severe 2007-09 recession. That effort has helped propel U.S. stocks to record highs.

Increases in housing wealth make it easier for families to borrow against the equity in their homes, while overall wealth gains make consumers feel generally more comfortable spending their money. Many economists think consumers spend a few cents of every dollar they gain in wealth.

During the recession, U.S. consumers cut back sharply as they found themselves swamped by heavy debts.

The report suggested efforts to pare those debts may have run their course.
Household debt increased at an annualized 3.0 percent rate in the third quarter to $13.1 trillion. It was the sharpest run up since the first quarter of 2008.

Mortgage debt increased at a 0.9 percent rate to $9.4 trillion in the third quarter. The last time it rose was in the first three months of 2009, when it edged up at a 0.1 percent pace.

"It's interesting that household mortgage deleveraging paused in the third quarter," said Dana Saporta, an economist at Credit Suisse in New York. "It seems like the mortgage market might be starting to come out of the persistent deleveraging, maybe starting to normalize a bit."

During the third quarter, businesses were sitting on a cash pile of about $1.93 trillion, up from $1.81 trillion in the prior three months.

(Reporting by Lucia Mutikani; editing by Andrew Hay)
[© 2013 Thomson Reuters. All rights reserved.]
Copyright 2013 Reuters. All rights reserved. This material may not be published, broadcast, rewritten or redistributed.