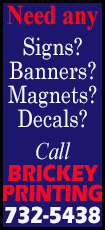 "The flu vaccine is the best protection against influenza, a potentially serious disease," said Dr. Hasbrouck. "Flu vaccination can reduce flu illnesses, doctors' visits, missed work due to flu, as well as prevent flu-related hospitalizations and deaths. Flu activity usually peaks around January or later, so it's not too late to get vaccinated."

It is important to get a flu shot each year, as flu viruses are constantly changing and new vaccine is made each year to target the circulating strains.

Flu symptoms can include fever, cough, sore throat, runny or stuffy nose, body aches, headache, chills, and fatigue. Some people may have vomiting and diarrhea, but it is not typically associated with respiratory flu. People with flu symptoms should stay home 24 hours after the fever is gone (without the use of a fever-reducing medicine).
Anti-viral drugs can make flu milder, shorten the length of illness and may prevent serious complications. Complications of the flu can include bacterial pneumonia, ear infections, sinus infections, dehydration and worsening of chronic medical conditions. Pregnant women, young children, people 65 years and older, and anyone with underlying health conditions like asthma, diabetes or a weakened immune system are at greater risk of complications from flu.
One of the biggest myths about the flu is a person gets the flu from a flu shot. The influenza vaccine cannot give you the flu. Why? Because the flu shot contains killed viruses, and the nasal spray has weakened viruses that cannot cause illness. If you get flu-like symptoms soon after being vaccinated, it can mean you were exposed to the flu before getting vaccinated or during the two-week period it takes the body to build up protection after vaccination. It might also mean you are sick with another illness that causes symptoms similar to the flu.
Vaccination is important for health care workers and others who live with or care for high-risk people, to keep from spreading flu to high-risk people. For example, children younger than 6 months are at high risk of serious flu illness but are too young to be vaccinated.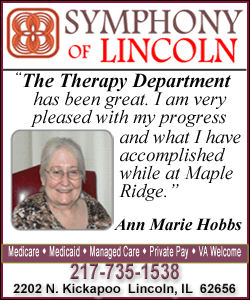 Flu shots and the nasal spray are available in many doctor's offices, local health departments, health clinics, pharmacies and other health care providers. For additional information about flu vaccinations and availability in your area, contact your local health department.

Currently the state health department is seeing sporadic flu activity in Illinois.

To reduce the spread of flu, it is also important to practice the three "C's":

— Properly wash your hands frequently.

Cover

— Cover your cough and sneeze.

Contain

— Contain your germs by staying home if you are sick.

More information about influenza is available at http://www.idph.state.il.us/flu/index.htm.

Providing health guidance and information to the public aligns the Illinois Department of Public Health with its strategic plan to become the state's trusted public health authority, a place where Illinoisans can turn for health information and education. For a copy of the department's strategic plan, visit http://www.idph.state.il.us/about/
StrategicPlan_Final_2014-2018.pdf.

[Text from Illinois Department of Public Health file received from the Illinois Office of Communication and Information]