New services being offered at Springfield Clinic Lincoln

Send a link to a friend
[December 10, 2013] Officials at Springfield Clinic Lincoln have announced the addition of a social worker to their patient care team. Brian Gazdziak, a licensed clinical social worker, has joined the Lincoln staff and will provide patients with individual counseling for a wide variety of issues, including depression, grief, marital and personal matters.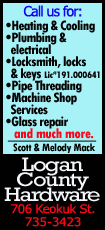 He is also skilled in helping individuals manage life-change issues such as retirement, divorce, unemployment and empty nest syndrome. He can provide assistance to those with job stress and chronic health problems, as well as people suffering from holiday stress.

Gazdziak, a MacMurray College graduate, earned his graduate degree in social work from Dominican University in River Forest. His background includes work with Camelot Care Services in Springfield and MacMurray College's First Year Success program, designed to help at-risk freshmen succeed with college.

With considerable experience treating youth with attention-deficit hyperactivity disorder and oppositional defiant disorder, he is very capable in assisting with parental education related to these problems, as well as general parental counseling.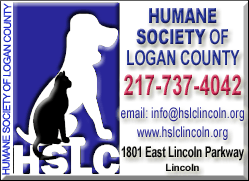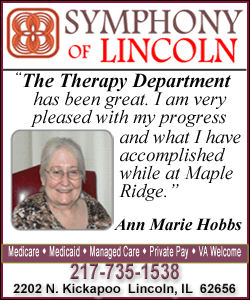 Gazdziak provides services at Springfield Clinic Lincoln, 100 Stahlhut Drive, on Mondays and Wednesdays. He is available to patients at Springfield Clinic locations in Hillsboro, Taylorville and Springfield as well. To schedule an appointment, contact Springfield Clinic at 800-444-7541.
[Text from file received from Springfield Clinic]
Springfield Clinic is a progressive, physician-led, multi-specialty medical group, devoted to providing the highest quality health care to its patients. With nearly 400 physicians and midlevel providers practicing in nearly 80 medical specialties and subspecialties, Springfield Clinic serves a population of nearly 1 million patients throughout the central Illinois region. As one of the largest private, multi-specialty medical clinics in Illinois, Springfield Clinic currently employs over 2,000 clinical and administrative staff members, committed to leadership in quality, service and technology. For more information, go to www.springfieldclinic.com.