'Inside Outside'
Review by Louella Moreland

Send a link to a friend
[December 11, 2013] "Inside Outside," by Lizi Boyd, 2013, Chronicle Books, 32 pages, ages 1-6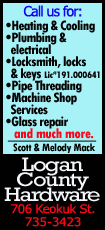 Lizi Boyd's "Inside Outside" is a deceptively simple, wordless book that gives the reader so much to see and respond to that words are truly not needed. Using a brown paper, almost grocery sack material for the background, Ms. Boyd uses clever rectangular cutouts to depict glimpses of experiences of a young child from both inside and outside a home. Each two-page spread first gives a view of the child involved in an inside activity, with a glimpse of something outside the windows. The next two-page spread is viewed from the outside of the home, with a glimpse (again, through the windows) of something familiar inside and a smaller cutout giving a clue to what the reader will find inside the house on the next spread.
Color is used sparingly in the illustrations, to enhance the simple line drawings of everyday activities throughout the year. The child plants seeds indoors in the winter as snowmen are built and melt outside. Creating snowmen and rain pictures on the painting easel gives readers the sense of spring awakening as the birds return to the trees and plants sprout in pots. Flowers return to the outside, birds' nests are studied, a turtle is found and a kite is flown. Spring turns to summer with work in the garden, building a treehouse and sailing boats in the swimming pool. As fall arrives, there are more inside activities, sprinkled in with raking leaves and playing pretend. Eventually the cold weather and snow return, along with coats, boots and scarves.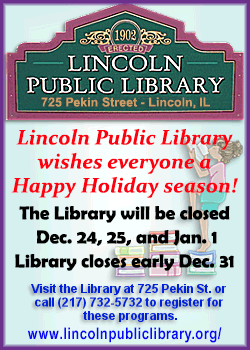 Young people (and adults) will pore over the pages, returning time and again to find something new: two little mice playing in a toy car or sailboat, one reading a little book; the cat sleeping in a bowl on the counter or appearing in the door opening; the dog lapping from the watering can, watching the turtle in the bathtub or peering over the edge of the table. Creative projects abound. Crayons, paintbrushes, mittens and boots lie abandoned on the floor. Even the border on the wall changes throughout the seasons.
Readers can feel the cozy contentment, the inquisitiveness, the happiness of the child. Adults and other children are completely absent from the story, but this exclusion does not detract from it in any way.
This is a delightful, carefree picture book. Share it with someone soon. You will find it in the Lincoln Public Library Youth Services Department, 725 Pekin St.
[By LOUELLA MORELAND, youth services librarian, Lincoln Public Library District]
Ms. Lou's blog: lincolnpubliclibraryupdates.blogspot.com