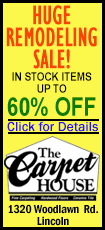 Junior basketball -- Children 3 1/2 years old through first grade can have fun experiencing the sport of basketball while learning sports skills and teamwork. The program runs Nov. 2-Dec. 14. Cost is $55 for Y members.

Dodge ball -- Children in second through sixth grade are invited to come join in dodge ball fun. Games are on Saturdays, Nov. 2-Dec. 14. Cost is $30 for Y members and $35 for nonmembers. Parents can play for free with their kids.

Parents' night off -- Need a break? Let the Y help. YMCA is hosting a "Pirate Party" for first- to sixth-grade kids on Friday, Nov. 22, from 7 to 9 p.m. at the Y Activity Center on Wyatt Avenue. The night will be filled with food, games, crafts and more, with everything themed around pirates. Member cost is $10, and nonmembers are welcome at a cost of $13. Registration deadline is Nov. 18.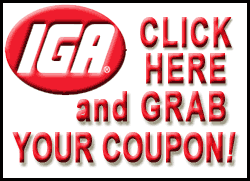 YMCA art fun -- Register your first- to sixth-grader for the Monday, Nov. 11, Y art class "Patriotic in the USA." From 9:30 to 11 a.m. the children will paint and emboss patriotic cards and paint flags, sailors and more -- all related to the red, white and blue. Cost is $10 for Y members and $13 for nonmembers through the Monday, Nov. 4, deadline. After that, the fee increases $3.
Hoop It Up provides a way to stay active while having fun during the winter months. Anyone 15 years and older can come to the Y Activity Center for pickup basketball games each Wednesday, 7-9 p.m., from now until Dec. 18. Cost is $2 per night.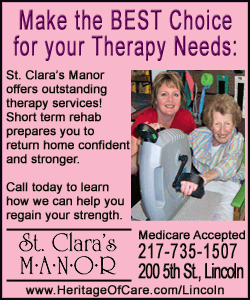 School's Out Fun Days will be offered to kindergarten through sixth-children at the YMCA Activity Center on Wyatt Avenue from 6:30 a.m. to 6 p.m. on Friday, Nov. 8, for Chester-East Lincoln students and on Monday, Nov. 11, for District 27 and CEL students. Although schools will be closed in observance of Veterans Day, the Y will be in session to help parents while they are working or in training. Special seasonal fun including crafts, recreational games and more activities are planned for the kids. The program cost is $22 for Y members and $29 for nonmembers. To avoid late fees, register by Friday, Oct. 25, for the Nov. 8 Fun Day and by Monday, Oct. 28, for the Nov. 11 Fun Day.
The YMCA provides before- and after-school programs for kids in kindergarten through sixth grade each day that school is in session. The before-school programs are offered in District 27 schools and Chester-East Lincoln. The after-school programs are offered in District 27 schools, Chester-East Lincoln and Olympia South in Atlanta. Children in fourth to sixth grades in the Lincoln programs are transported to the Y Activity Center for preteen after-school activities. Registrations are accepted throughout the school year. Participants must be current Y members. Cost varies per days registered and according to enrollment in before-school, after-school or both.
___
For more information about Y programs, registration details, deadlines and cost, stop by the office, 604 Broadway in Lincoln, Monday-Friday between 8 a.m. and 5 p.m.; call 217-735-3915; or visit www.lincolnymca.org.
[Text from file received from Lincoln Area YMCA]