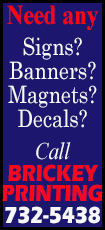 (Copy of questionnaire responses)

How Many Employees: 2

Website/Facebook Page Link:
www.GrimaldiLawOffice.com

How long have you been a Chamber member?

5 Years

I joined the Chamber because…

I wanted to get to know other local business owners.

Why did you decide to invest in Logan County?

I have deep family roots in Logan County and wanted to raise my family here.

What products and services do you offer to Logan County?
Grimaldi Law Office is Logan County's only law firm dedicated exclusively to the practice of Criminal Law.
Five "Did you know?" facts about Grimaldi Law Office
1. Did you know not only do I practice in Logan County, but I represent clients in courts all over central Illinois?
2. Did you know when I was in the Army, I became fluent in Arabic?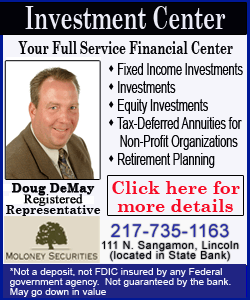 3. Did you know I am an assistant wrestling coach at LCHS?
4. Did you know that my wife and I have two sets of twins, three girls and one boy?
5. Did you know my grandfather is Jim Moriearty, who owned an insurance business in Lincoln for over 60 years?
Contact person: Jim Grimaldi, 217-651-8089
[Text copied from file received from the Lincoln/Logan County Chamber of Commerce]