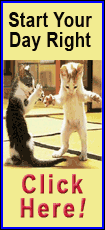 The company said Laurent Potdevin, most recently president of trendy footwear brand TOMS Shoes, will replace Christine Day as CEO in January and emphasized Potdevin's role leading TOMS' global expansion.

Lululemon, in the early stages of a push into Europe and Asia, was forced to recall some of its signature black stretchy pants in March because they were see-through. The incoming CEO said quality will be a top priority when he takes the helm.

"Product and quality for any premium brand such as Lululemon is absolutely paramount," Potdevin told Reuters. "It will be a very clear area of focus for me."

Potdevin, who will move to Vancouver where Lululemon is headquartered, will have to deal with supply chain problems that caused the multimillion-dollar recall, fend off tough competition and shore up Lululemon's reputation.

"This company has jeopardized its long-term relationship with its customers over the last year, via some product quality issues, via some board communication by the founder," said Credit Suisse analyst Christian Buss.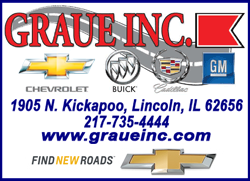 "What I'll be looking for are signs they can re-engage their customers in a positive way."

Lululemon's usually volatile shares, off nearly 15 percent since June when Day announced her intention to quit, initially rose on news of the management and board changes, but were down 1.5 percent at $69.25 on Nasdaq by late afternoon on Tuesday.

PHENOMENAL GROWTH

Lululemon grew from a single store in Vancouver in 2000 to a premium brand with more than 225 stores and over a billion dollars in annual revenue.

It is looking to expand overseas even as it faces growing competition from retailers including Gap Inc <GPS.N>, whose chain of Athleta stores number 35 and is expected to be up to 65 by year end.

Incoming chairman Michael Casey said Lululemon picked Potdevin because of his experience building and handling complex sourcing supply chain systems, and two decades of experience driving global expansion and branding at premium lifestyle and apparel companies.

"If I had draw up a resume for someone taking this job that I would be happy with, he checked a lot of the boxes," said Charlie Wilson, a portfolio manager at Thornburg Investment Management, one of the retailer's largest institutional investors.

The fund manager note TOMS also has a strong online presence, which could benefit Lululemon's own ecommerce ambitions.

Closely held TOMS, which gives shoes to a needy child for every pair it sells, has grown rapidly since it was founded in 2006. The company has given away 10 million pairs of shoes over the past seven years and expects to give away another 10 million in the next year and a half, Casey noted on a conference call.

Potdevin, also the former CEO of Burton Snowboards, started his career with luxury group LVMH <LVMH.PA>.

Buss at Credit Suisse said he was pleased to see an executive who had done a good job managing "cult brands." But he said Potdevin's lack of significant experience operating stores warranted caution. Unlike Lululemon, TOMS and Burton products are largely sold by other retailers.

"LOOSE CANNON"

Wilson, who founded Lululemon in 1998 and is the beneficial owner of about 28 percent of its common stock according to a September filing, will step down as non-executive chairman prior to Lululemon's annual meeting in June. He will remain on the board.
Casey, a former Starbucks Corp <SBUX.O> executive and lead director of Lululemon's board for the past six years, said that the move was a natural evolution for a founder, but told Reuters he was not aware of any plans for Wilson to significantly change his equity stake in the company.

Wilson caused a furor last month when he said Lululemon products were wrong for certain body shapes. He later said he was "really sad" about the repercussions of his comments, but he did not retract his original statements.

He has previously said he chose the name "Lululemon" because the L sound is not in the Japanese language. "It's funny to watch them try to say it," he said in a 2004 profile in the National Post Business magazine.

"They had to remove Chip. You can't bring in a CEO and have a loose cannon," said Howard Davidowitz, chairman of Davidowitz & Associates, a retail consulting and investment banking firm based in New York City.

"When you've got a founder sitting there making all sorts of pronouncements, you're making the new CEO's job 10 times more difficult. There has to be absolute clarity that this is the boss."

Wilson could not immediately be reached for comment.

Day surprised investors when she said she would leave once a replacement was found. She led Lululemon as it became a major retail player, growing at a blistering pace in the United States, a market few Canadian retailers have cracked.

Potdevin said he will continue Lululemon's expansion drive and more rapid growth will come with greater brand awareness.

"Once you've got the awareness, you can grow as quickly as you want. You just have to make sure you have the right platform to build a business," he said.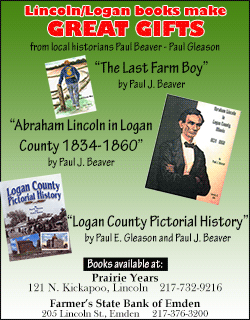 Lululemon is due to announce third-quarter results on Thursday. In September, it trimmed its forecast for full-year sales and profit.

(Additional reporting by Susan Taylor in Toronto, Phil Wahba in New York, Ashutosh Pandey, Rohit T. K. and Chris Peters in Bangalore; editing by Jeffrey Hodgson, Jeffrey Benkoe and Bob Burgdorfer)
[© 2013 Thomson Reuters. All rights reserved.]
Copyright 2013 Reuters. All rights reserved. This material may not be published, broadcast, rewritten or redistributed.