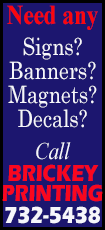 The couple had taken their two children and the woman's niece and nephew, who range in age from 3 to 10, to an abandoned mining camp in the Seven Troughs range of northwestern Nevada, Pershing County dispatch supervisor Sheila Reitz said.

The six were found in good condition and were treated for exposure and dehydration at the Pershing General Hospital in Lovelock, Nevada, said Patty Bianchi, chief executive officer of the facility. They did not have frostbite, she said.

A doctor at the hospital told reporters the six family members were doing "remarkably well" considering their ordeal.

"They did a lot of things right by staying with the vehicle, and they did have food and water available with them, and as soon as the vehicle suffered this slow rollover accident, the father jumped into action," Dr. Douglas Vacek added.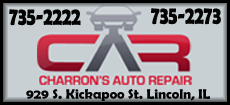 He "knew that they had to stay warm, and the first thing he did was build a fire, and he was able to keep that fire going the entire time while they were out."

They also told hospital staff they brought stones heated in the fire into the vehicle to stay warm, Bianchi said.

Reitz identified the adults as James Glanton, 34, and Christina McIntee, 25. The children were identified as Shelby Schlag-Fitzpatrick, 10, Tate McIntee, 4, and Evan and Chloe Glanton, ages 5 and 3.
When the group did not return home, a wide-scale rescue operation was launched, backed by helicopters and airplanes. Fears grew for their fate, with unseasonably cold temperatures plunging to minus 21 degrees Fahrenheit (minus 29 Celsius) on Sunday night and remaining well below freezing the following night.

On Tuesday, a volunteer rescuer using binoculars spotted the couple's overturned Jeep in a gravel pit about 17 miles from the town of Lovelock, said Paul Burke, search and rescue coordinator for the state of Nevada.

Rescuers, who narrowed the search area in part by tracking cellphone signals, credited the group's survival in large part to the family hunkering down together instead of setting out in search of help.

"Everybody is looking at this like it's a miracle," said Gail Powell, spokeswoman for the Nevada Division of Emergency Management. "They were savvy enough to figure out what to do to stay alive, but everybody was quite concerned because temperatures hovered so low."

It remained unclear when the six people might be able to leave the hospital, Bianchi said.

(Additional reporting by Jonathan Kaminsky in Olympia, Washington, and Alex Dobuzinskis in Los Angeles; writing by Steve Gorman; editing by Cynthia Johnston, Leslie Adler, Berenard Orr and Mohammad Zargham)
[© 2013 Thomson Reuters. All rights reserved.]
Copyright 2013 Reuters. All rights reserved. This material may not be published, broadcast, rewritten or redistributed.