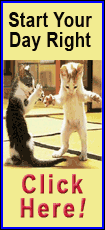 "Why bother fixing the place up when it looked like it would become a tear down?" asked Cadman, a former trucker, still spry at age 83.

Ten years on and his house no longer directly in the bridge's path, Cadman and other residents of this forgotten neighborhood near the Detroit River are still waiting to see what a new bridge and a proposed 170-acre (70-hectare) U.S. customs plaza would mean for their community.

Years of opposition to the project, led by the billionaire private owner of the lone existing bridge from Detroit to Windsor, have helped keep plans for the new bridge on hold. This has left residents and community groups preparing for an eventual construction boom — but without knowing when it might start.

"We have had hundreds of meetings (with government officials) but we haven't got anywhere," said Tom Cervenak, executive director of the area's community center. "It's become comical."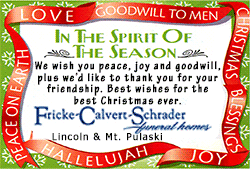 But after years of delays, the chances of the bridge being built are improving, bridge supporters say. The project will need $250 million in federal funding, and there could always be a new legal challenge, but expectations are rising.

"We know it's coming and maybe soon, whether people like it or not," said Simone Sagovac of the Community Benefits Coalition, which is lobbying on behalf of local residents.

A federal judge ruled last Tuesday that Detroit is bankrupt under federal law, prompting hope that the Motor City can emerge with a fresh chance for success. And a $4 billion bridge project would provide just the type of jobs and opportunities the city needs.

A BRIDGE TOO FAR

The Ambassador Bridge that links Windsor and Detroit is 84 years old and carries about a quarter of U.S.-Canada trade, which totaled $616 billion in 2012.

The proposed second bridge has the backing of the Canadian and U.S. governments, Michigan's Republican Governor Rick Snyder and a wide array of logistics firms, a handful of other U.S. states, car makers and other businesses.

The bridge would enable trucks to travel smoothly from one country's highways to the other's, bypassing the nearly 20 stop lights en route from Windsor to Detroit today. The Canadians have already begun building a link to Ontario's highway network, and the Canadian government has offered to pick up all but $250 million of a $4 billion construction tab.

"This is Canada's number one infrastructure project," said Roy Norton, Canada's Consul General in Detroit, of the offer to foot most of the bill.

Once Governor Snyder accepted a Canadian government offer in 2011 for Canada to cover most of the cost, and used executive authority to circumvent a recalcitrant state legislature, the deal seemed done.
But Manuel "Matty" Moroun, 86, a trucking magnate and owner of the Ambassador Bridge, has been standing in the way.

The Moroun family, worth $1.5 billion according to the latest Forbes list, has spent tens of millions of dollars fighting to protect the Ambassador Bridge's monopoly over the Detroit-Windsor crossing, most prominently in a failed state ballot measure and lawsuits.

"The only reason the bridge is still a story is because of Matty Moroun," said Sandy Baruah, CEO of the Detroit Regional Chamber of Commerce and a firm supporter of a new bridge.

Moroun and his spokespeople did not respond to repeated requests for comment made over several weeks.

The bridge has received all permits required by governments on both sides of the border. The U.S. Congress needs to appropriate $250 million for the customs plaza, which some bridge supporters fear could be held up by Washington's unusually strong partisan divisions. And the U.S. Coast Guard needs to issue a permit for shipping traffic on the Detroit River around the new bridge.

Supporters of the project expect the Moroun family to file fresh legal objections but say his options to stop the bridge are becoming increasingly limited.

"I don't think their lawsuits can do much at this late stage," Canada's consul general Norton said, calling U.S. funding the only significant issue. "I am confident we can find a way to get it done."

MOROUN'S MONOPOLY

In 2011, some 20,000 trucks a day crossed the Ambassador Bridge, which charges a $5.50-per-axle toll for large trucks and has a lucrative side business selling duty-free fuel.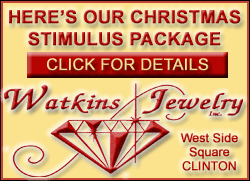 Moroun has sponsored several court challenges to bridge construction, including arguing in a federal court filing in the spring that State Department approval for the project was unconstitutional because it violated Michigan state law. The Detroit Regional Chamber's Baruah said none of the legal challenges have succeeded, but any holding action plays into Moroun's hands.
"Moroun's win-loss record in litigation has been dismal," Baruah said. "His goal is to use the process to run down the clock."

The Moroun family also backed a state constitutional ballot measure in the 2012 election that would have required state and local referenda to approve any international bridge that might use state funds for construction.

The Morouns, through the family company Detroit International Bridge Company that runs the Ambassador Bridge, pumped $33.4 million into a campaign backing the ballot proposal, according to state regulatory filings. That topped the $29 million spent by all of Michigan's U.S. House candidates, from both parties, in the 2012 general election.

The ballot proposal was defeated, with 60 percent of voters opposing it, but the campaigning gave a platform to anti-bridge sentiment.

ECONOMIC BOOM?

For a state and city that dearly could use the revenue generated by bridge construction and increased trade with Canada, the wait is costly.
"To compete as a world-class community, we need a new crossing that will improve traffic flow with direct freeway links and reduce or eliminate congestion," said Bill Ford, chairman of Ford Motor Co, which sends 600 trucks a day over the existing bridge.

"The new bridge will be a major boost for southeastern Michigan and the state as a whole," Gov. Snyder told Reuters.

Nowhere is the delay felt more keenly than Delray. An industrial neighborhood of Southwest Detroit that once boasted 29,000 residents, Delray today is home to only 3,000 people and seemingly countless shuttered businesses.

Groups like the Southwest Detroit Business Association are working with local contractors and residents to prepare, just in case the bridge gets built. The bridge will require skilled workers in the construction trades, including qualified welders.

"We're going out talking to people and telling them 'get off the marijuana and get your GED,'" said Maria Salinas, executive director of local non-profit Congress of Communities.

MIXED FEELINGS

The neighborhood is at least as neglected as the many struggling residents who live in it.

The city cuts the grass on the land it owns only once a year, residents say. Thieves steal metal fences for scrap and even take manhole covers.

Troubled as Delray can look to outsiders, many residents still cling to it — a phenomenon familiar in large tracts of Detroit, whose population has fallen from a peak of 1.8 million in 1950 to around 700,000 today. Many residential blocks boast more abandoned homes or empty lots than occupied ones.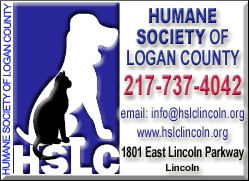 A plan to raze homes where about 700 Delray residents live, to make way for a new customs plaza, draws mixed reviews.

"It's hard because we've had families coming here for generations," said Reverend Jeffery Baker of St Paul A.M.E. Church, one of five Delray churches slated for demolition. "But moving will hopefully allow us to grow because our congregation here has been shrinking."

For Les Cadman and his wife Lorene Bradley, the financial compensation that would come with condemnation would help him buy a small house elsewhere. But their house is just outside the buyout zone. So after years of waiting, they will now likely get nothing, even though Cadman says it would take very little to help him pack up and leave.

"Just give us enough for her and me to get out of town," he says, pointing at Lorene. "We'll go."

(Reporting by Nick Carey; editing by David Greising and Bob Burgdorfer)
[© 2013 Thomson Reuters. All rights reserved.]
Copyright 2013 Reuters. All rights reserved. This material may not be published, broadcast, rewritten or redistributed.