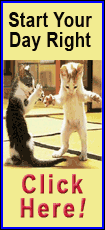 Under a cooperation pact signed last month to help allay international concern about Iran's nuclear program, the Islamic Republic would provide "managed access" to the Gchine mine by early February for the first time in some eight years.

The IAEA-Iran agreement is separate from a breakthrough accord between Iran and six world powers reached on November 24 to curb Tehran's nuclear program in return for a limited easing of sanctions that have battered the country's economy.

But both deals signaled a rapid thaw in Iran's troubled ties with the outside world, made possible by the election of a relative moderate, Hassan Rouhani, as president on a platform of ending Iran's international isolation.

Iran has moved quickly since Rouhani took office in August to improve relations with the West after years of confrontation under his hardline predecessor, Mahmoud Ahmadinejad. Iran denies accusations it is seeking to develop atomic bombs.

Asked whether a date for the Gchine visit would be agreed during talks that got under way at around 10 a.m. (0900 GMT) at the IAEA's Vienna headquarters, Iranian envoy Reza Najafi told reporters: "We will discuss that."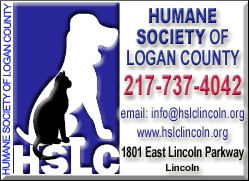 Najafi, Iran's ambassador to the IAEA, was earlier quoted by Iran's ISNA news agency as saying: "Iran will set the time of this inspection and it will be managed."

Allowing the U.N. nuclear agency — which is investigating allegations that Iran has carried out atomic bomb research — to go to Gchine was among six concrete steps Iran agreed to under the November 11 cooperation agreement with the IAEA.

As the first step to be implemented, U.N. inspectors went to the Arak heavy water production facility on Sunday, a plant that is linked to a nearby reactor under construction that the West fears could yield plutonium for bombs once operational.

The other measures to be carried out within three months concerned provision of information about uranium enrichment plants and research reactors Iran has said it plans to build.

The IAEA says it needs such access and data to gain a better understanding of Iran's nuclear program and to ensure there is no diversion of atomic material for military purposes.

Iran says it is only refining uranium to fuel a planned network of nuclear power plants. But the same material can also provide the fissile core of an atomic bomb if enriched more.

PARCHIN ACCESS?

Diplomats say the six first steps are relatively easy to implement and that it will be more difficult for Iran to agree to future action sought by the IAEA, including access to the Parchin military site where the U.N. agency believes nuclear weapons-relevant explosives tests took place a decade ago.

Najafi said Wednesday's meeting with the IAEA would also discuss practical measures under the next phase of the cooperation deal, but he did not specify what they might be.

Going to the Gchine mine, located near the Gulf port of Bandar Abbas, would allow the U.N. agency to know the amount of natural uranium mined there, a U.S. think-tank said.

This would make it "harder for Iran to generate a secret stock of natural uranium that could be used in a clandestine, parallel centrifuge program," the Institute for Science and International Security (ISIS) added, referring to the machines used to refine uranium.

The mine is believed to have reserves of around 40 metric tons of uranium. Some Western analysts say Iran may be close to exhausting its supply of yellowcake — or raw uranium — and that such mining in the country is not economical.

Iran has said its mines can supply the uranium ore needed for its nuclear program and that it has no shortage problems.

In Kuwait on Wednesday, Gulf Arab states meeting in a summit expressed concern over Iran's plans to build more nuclear power plants in the area but said they saw Tehran's accord with world powers as a step toward removing all threats from the region.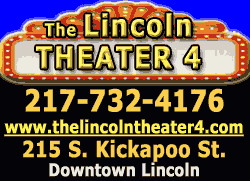 (Additional reporting by Isabel Coles in Dubai; editing by Angus MacSwan)
[© 2013 Thomson Reuters. All rights reserved.]
Copyright 2013 Reuters. All rights reserved. This material may not be published, broadcast, rewritten or redistributed.