Illinois' pension reform law (slightly) improves state's fiscal outlook
Send a link to a friend
[December 11, 2013] By Benjamin Yount
SPRINGFIELD (Illinois Watchdog) — Like a relationship on Facebook, Illinois' post-pension reform credit future is complicated.
Standard and Poor's has slightly upgraded Illinois' credit, still at A-minus, but with a developing future. The state had been rated A-minus with a negative outlook.

"S&P's new outlook only means that Illinois' credit rating could be raised or lowered in the short term," said Ben VanMetre, senior budget and tax policy analyst at the Illinois Policy Institute.
SLIGHTLY LESS TERRIBLE: Illinois' credit is bad, but gets a pension reform bump.
Standard and Poor's released a statement that paints a mixed picture for Illinois.

"Although we view the consensus achieved by Illinois on this difficult issue as positive from a credit standpoint, the developing outlook reflects the implementation risk — legal and budgetary — associated with various provisions of the pension reform, as well as the overall structural budget challenges facing the state," Standard & Poor's credit analyst Robin Prunty said in a statement.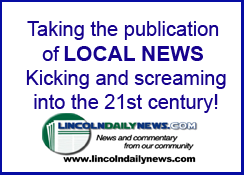 In other words: Illinois' credit is going to remain terrible until the courts rule on the pension reform law.

And if the court rules against Illinois? Standard and Poor's said there will be repercussions.

"If the pension reform is declared unconstitutional or invalid, or implementation is delayed and there is a lack of consensus and action among policy makers on the structural budget gaps and outstanding payables, we believe there could be a profound and negative effect on the state's budgetary performance and liquidity," the statement said.

VanMetre said the Illinois Supreme Court is not the only thing Illinois taxpayers should worry about.

"Illinois' credit rating is still at risk. Prior to the bill's passage, Illinois' pension funds had just 39 cents of every dollar needed to meet their future obligations, based on the most recent official numbers. After these recent reforms, the pension funds will only have 45 cents for every dollar they should have," VanMetre said. "And the savings are far short of the amount necessary to help plug the state's 2016 budget shortfall of $4.5 billion."
___
Contact Benjamin Yount at Ben@IllinoisWatchdog.org and find him on Twitter: @BenYount.
[This article courtesy of Illinois Watchdog.]